Document organisers in the PF and BI families are available in various sizes on request (subject to minimum order).

They can be configured to suit any use.
For the construction industry for example, the PF is available in A3 format. The BI is available in A4 or A5 format. Other options are :
ring mechanism
gusset and zip closure
shoulder strap or handles.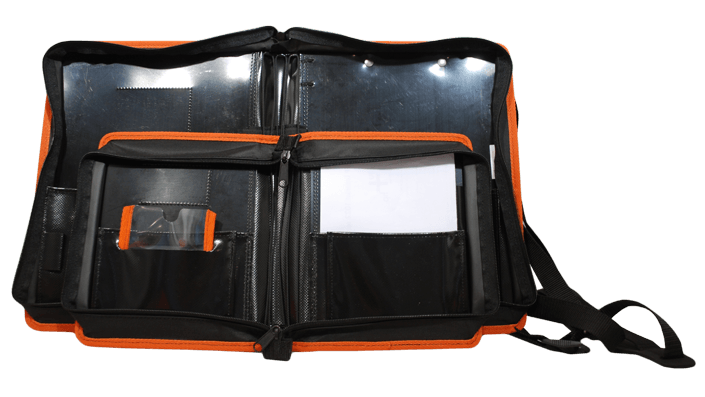 Once we even created a special compass compartment for a team of tree surgeons.