For your fittings, tools and personal belongings
Outils Océans range of storage solutions also includes organizers, tool bags and crew bags.
Outils Océans organizers have one or 2 pockets with a window. They are easy to install with a fast attachment system. Everything is easy to store and find. Select the right organizer model depending on:

The size of the objects to store: for small effects such as sunglasses, keys, sun cream, choose the T161906 or the small pocket organizer EQ5535,2C. For larger objects such as A4 documents or bottles, choose the PP332508 or the large pocket organizer EQ5535,2C.
The available space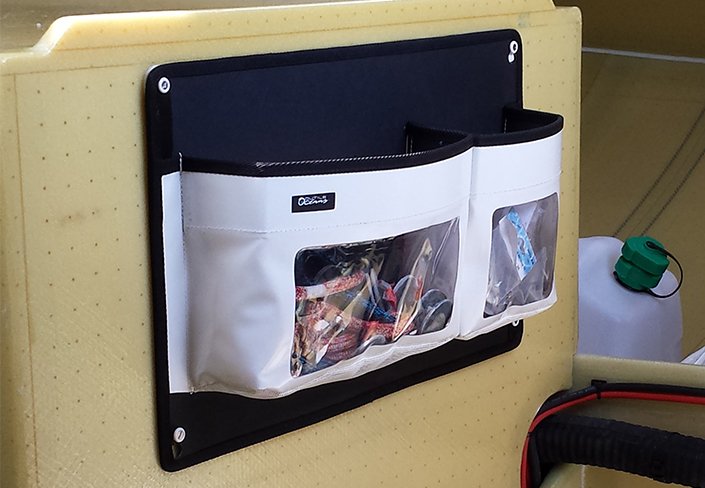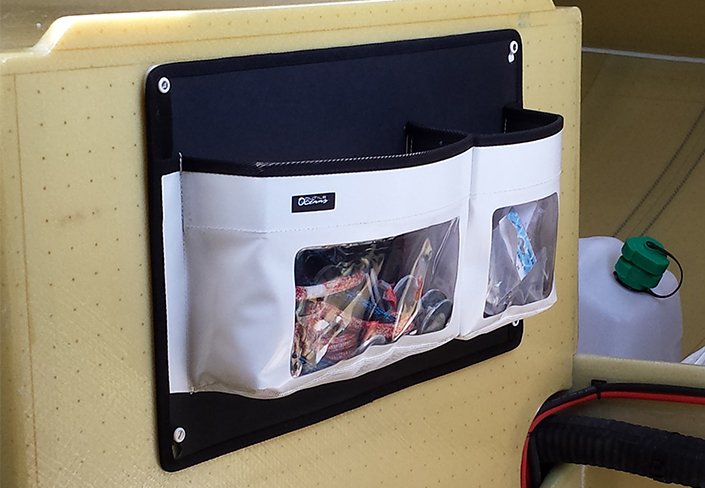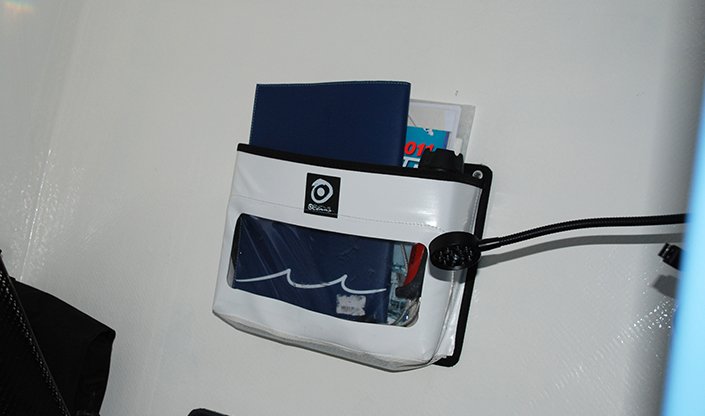 Add Outils Océans organizers together to customize your storage.
Outils Océans tool bags have been designed for and by sailors. Made to withstand anything, they will carry your tools for:

Onboard repairs in a minimum space and with minimum weight for models COT, CO1, CO10, CO3 and CO8.
Onshore repairs with organized storage for models CO2, CO6 and CO5.
Not forgetting the most ingenious of them all: the modular backpack with or without wheels.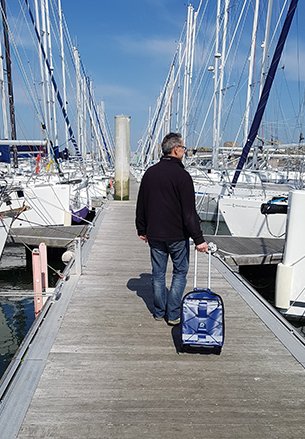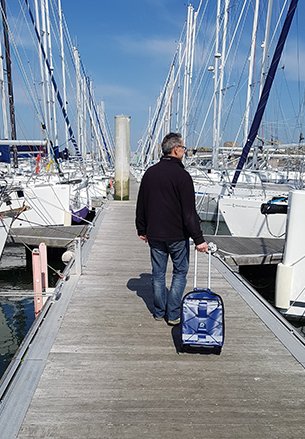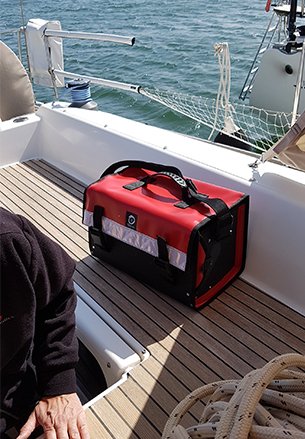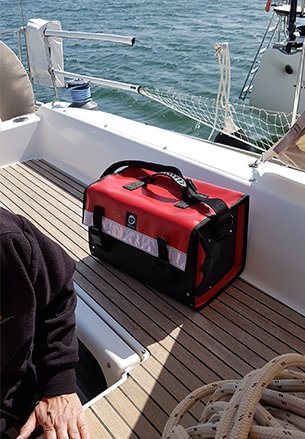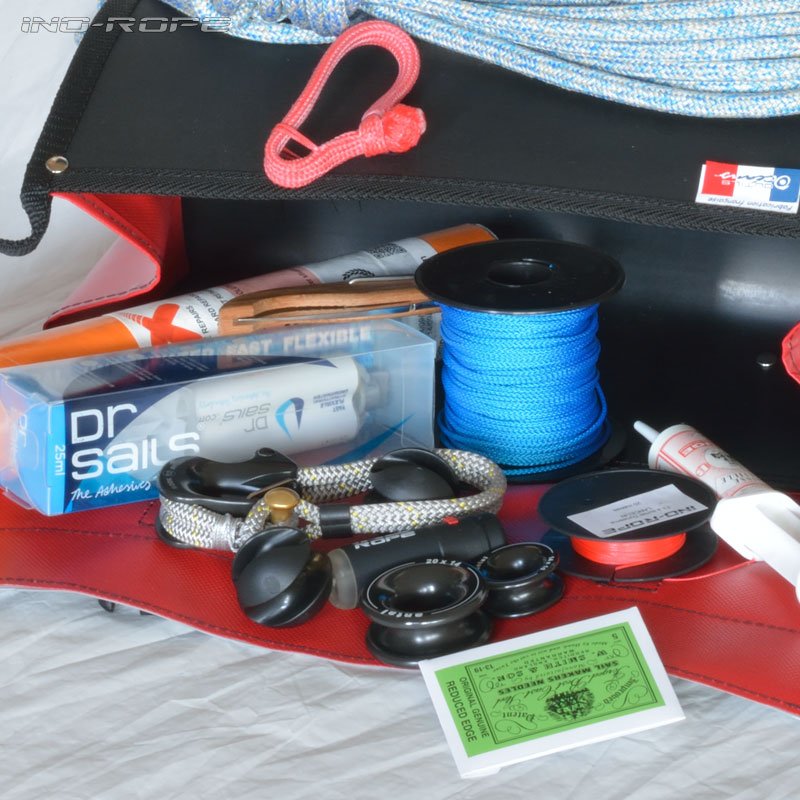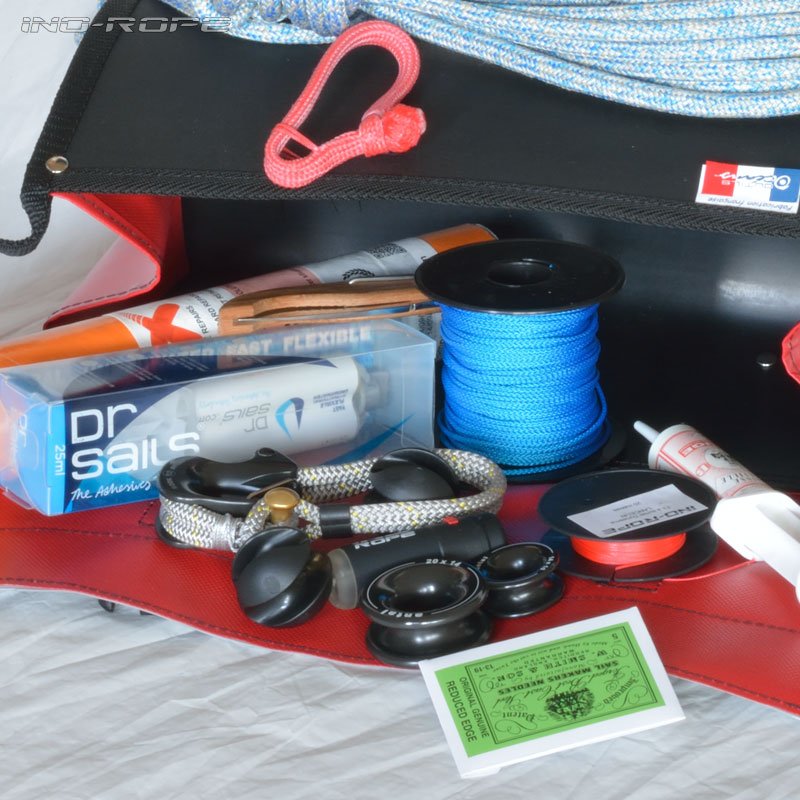 Finally, the "Matos" is an Outils Océans exclusive. For carrying heavy equipment (anchor, tools, hardware, jerricans, etc.), the Matos is a solid, structured bag. For personal equipment and belongings (clothes, toiletries and medicines, etc.), the Matos is lightweight and foldable to take up as little space as possible. It comes with a clear pocket to list all contents clearly and 1 or 2 optional inner bags for organizing storage. The "Matos" can carry anything – it's up to you to set the limit!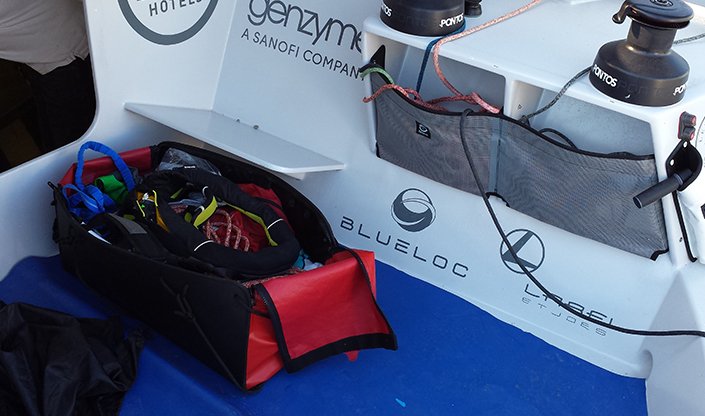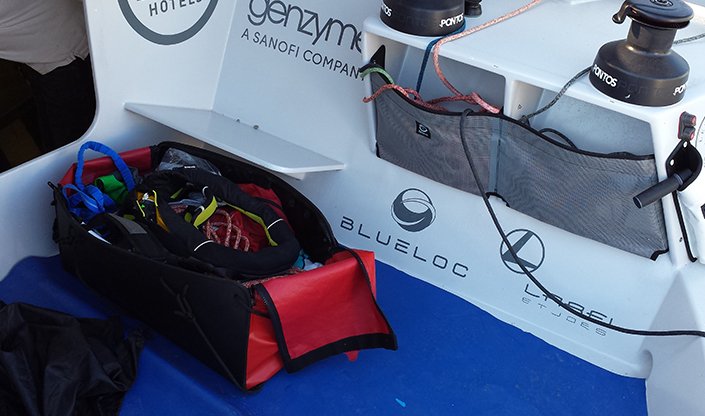 New in 2016: anchor bag

For storing the anchor and chain on the boat
Ready to use, easily identifiable (red with reflective strip), easy to carry, protects the boat.
The same design as for the tool bags.
The standard anchor bag CO45 can hold an anchor up to 50 cm.