Delivery and Collection in the Mailroom
Maybe your human resources or budget do not allow for mail delivery and collection rounds or mail points? Opt for delivery and collection in the mailroom.
The easiest solution is to create a series of dual-access sorting units, with one access for recipients and another for the mailroom. This solution also means the mailroom can be closed off while remaining in contact with the departmental users.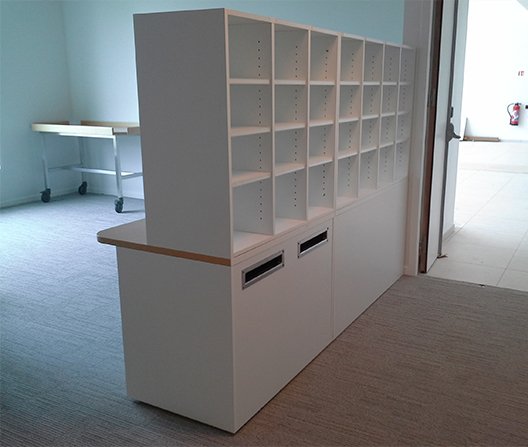 To prevent documents falling out of pigeonholes during sorting, plexiglass stops are provided to retain the mail and facilitate collection by means of a central opening.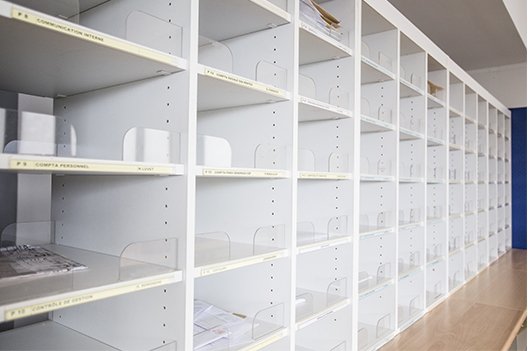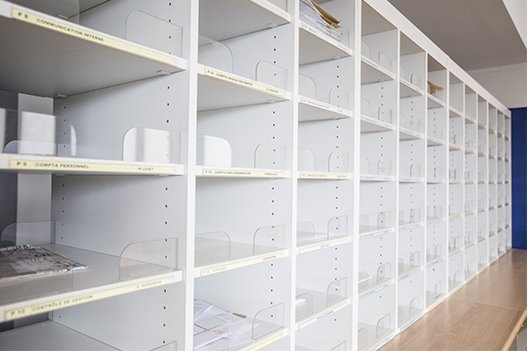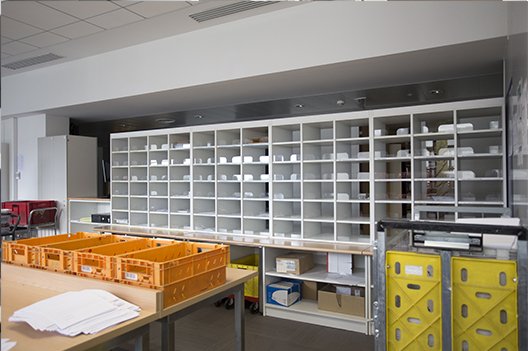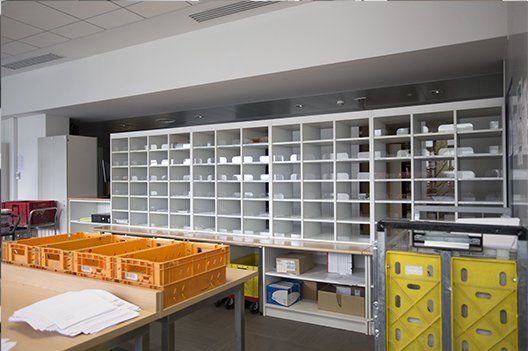 Another alternative is to install wooden or plexiglass doors on each unit.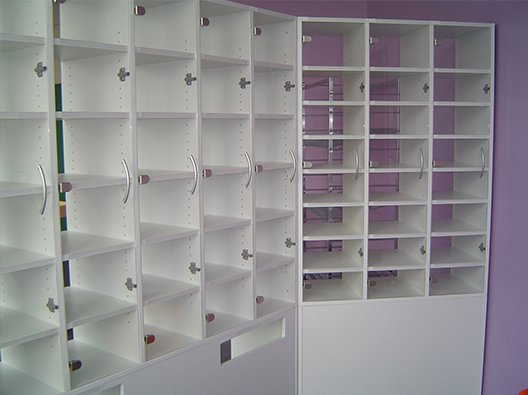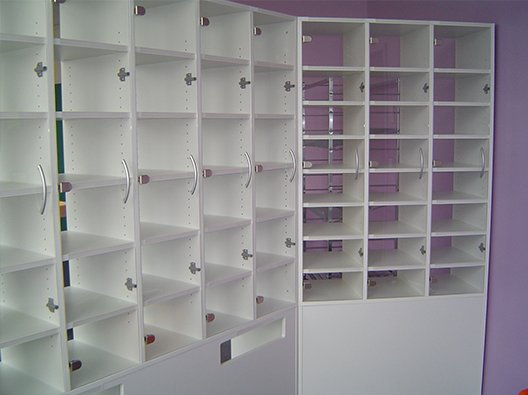 As for mail points, to strengthen security, the pigeonholes on the collection side may be fitted with individual doors with key locks,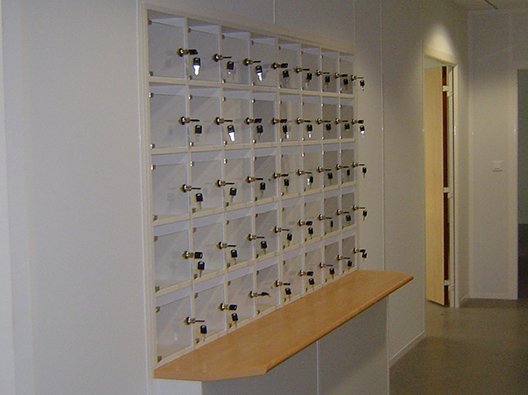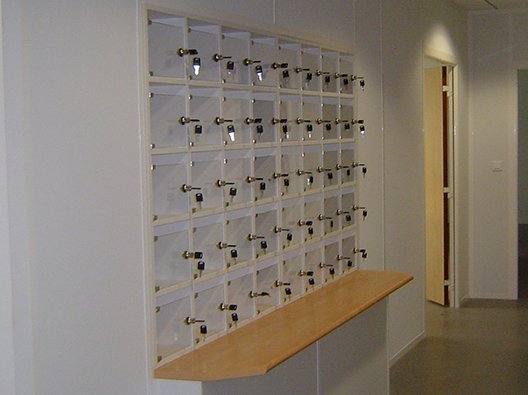 mechanical code locks or electronic,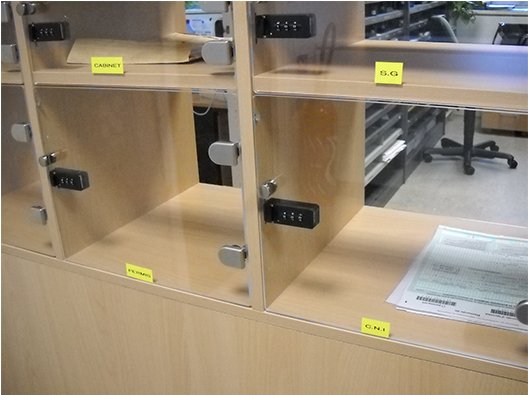 , RFID locks opened with badges. Individual doors are made of wood, metal or clear or white plexiglass.
To allow for inter-departmental exchanges, slots are provided in each individual door. On the mailroom side, a sliding door can be installed to close the whole sorting unit outside mailroom operating hours.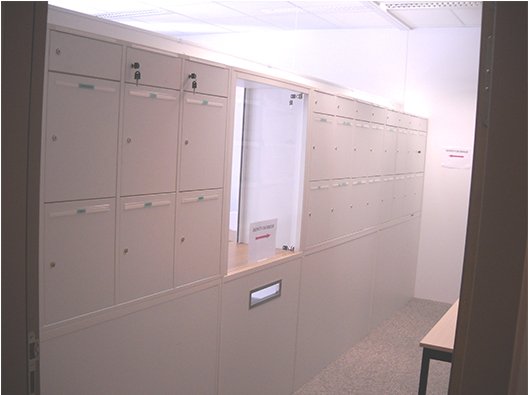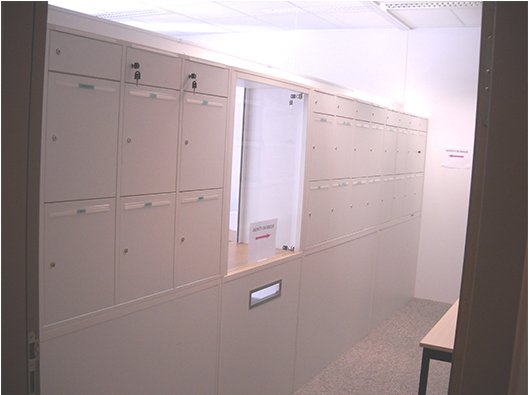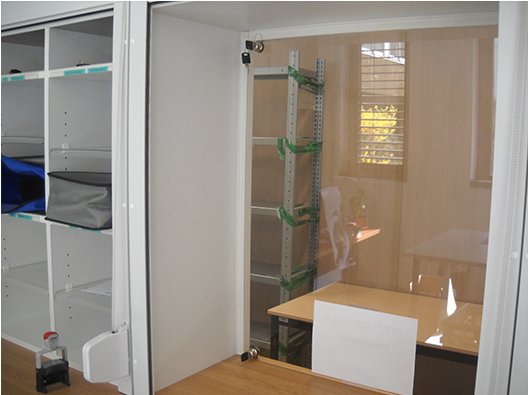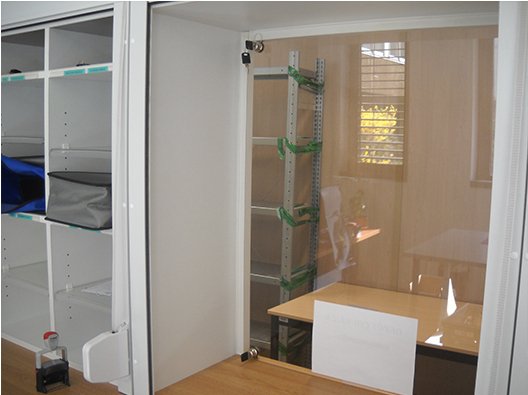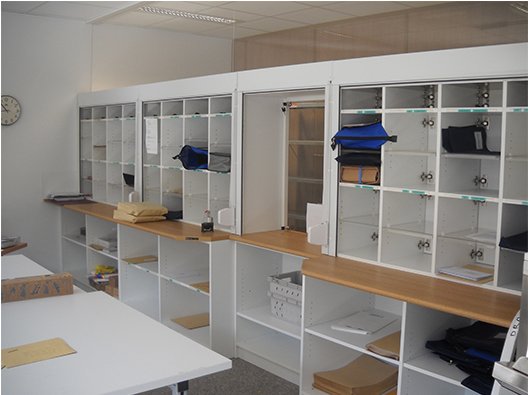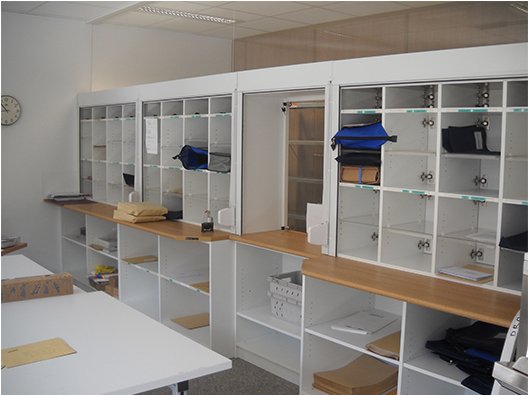 For collection, pigeonhole units with slots are ideal on the collection side and trolley carts on the mailroom side.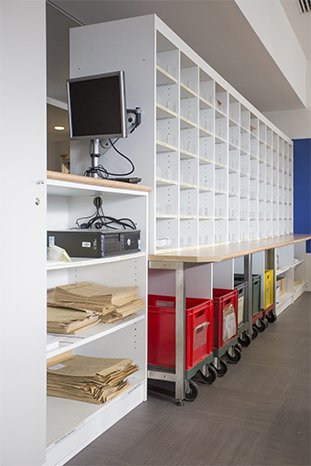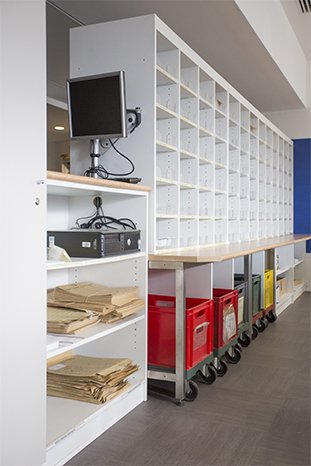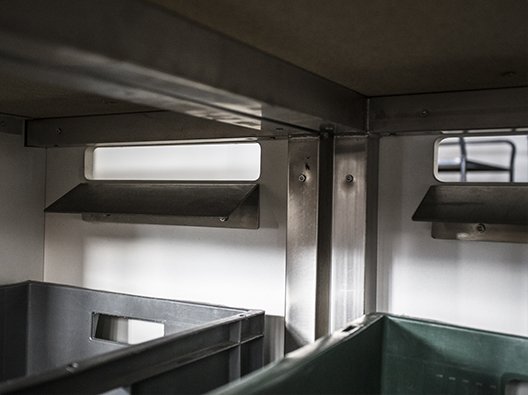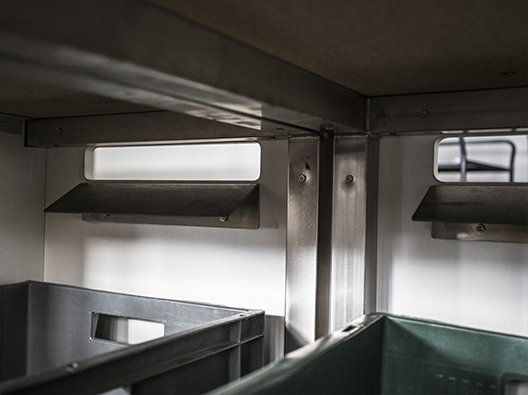 This way, all the sorting criteria can be used to prepare outgoing mail (internal mail, internal group mail, urgent post, non-urgent post, registered letters, etc.).
On the collection side, supports can be fitted with a fixed or sliding work surface.
For collection of items for signature, packages or bulky items, we recommend installing hatches or reception counters. To strengthen security, the collection counter can be closed by a plexiglass door or PVC shutter outside mailroom opening hours.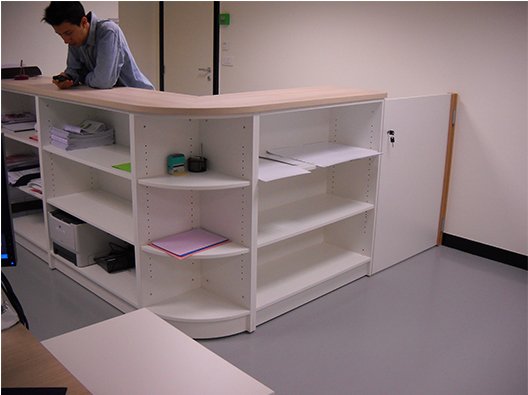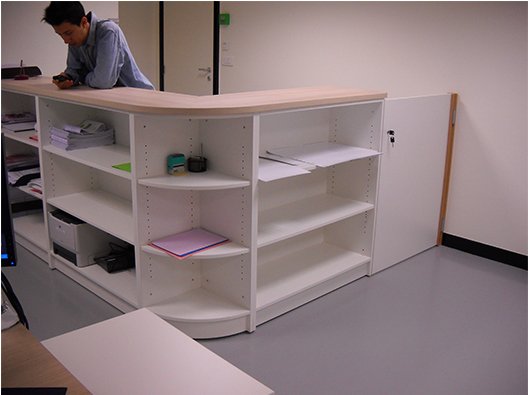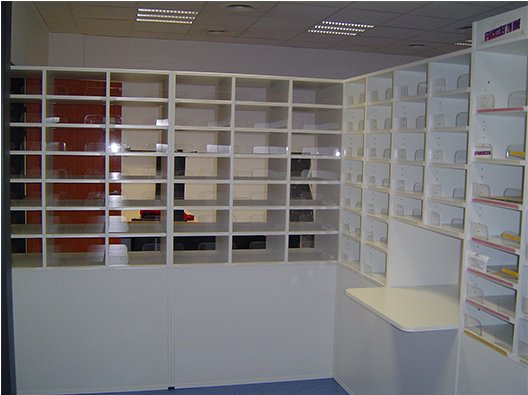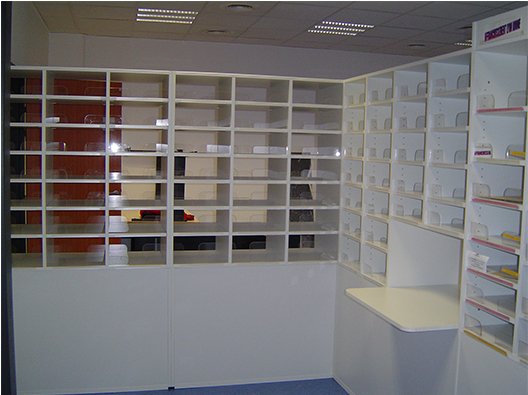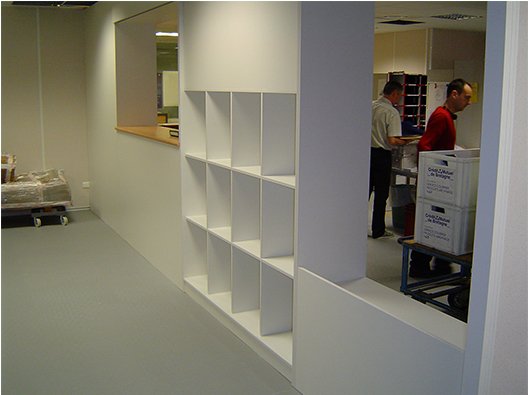 The sorting units on the mailroom side can also be closed with PVC shutters.
Traceability provided by Traç@flux can be included at the collection counter using the Traç@box.