Insertion into envelopes requires machines at a specific height because feed trays and exit sorting units are often stacked vertically. We offer suitable height or electrically height-adjustable supports to adjust the height according to the operator and the task in hand.
Franking stations must be well designed for rational and productive processing. The furniture for the franking machine needs to be designed to support heavy loads and the vibrations of the machine.
However, pre-sorting prior to franking and sorting of post into trays after the franking machine must not be forgotten.
Pre-sorting prior to franking consists of sorting envelopes according to postal formats and tariffs. To avail of bulk rates, it may be practical to sort post into weight categories.
To do so, we offer inclined trays or sorting units.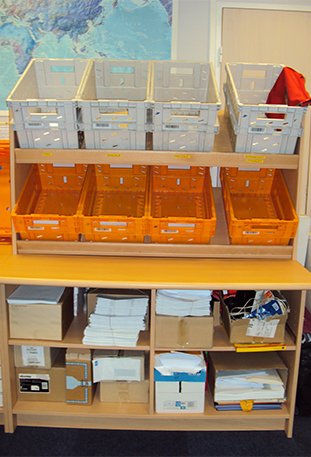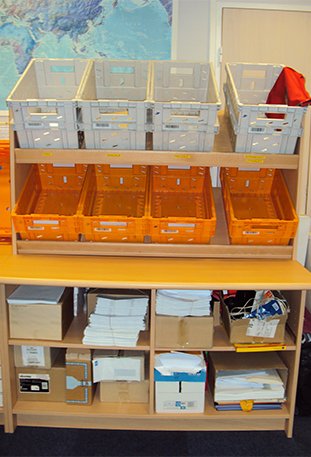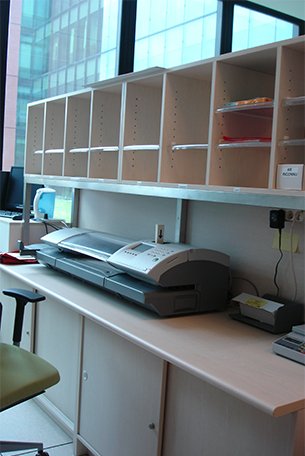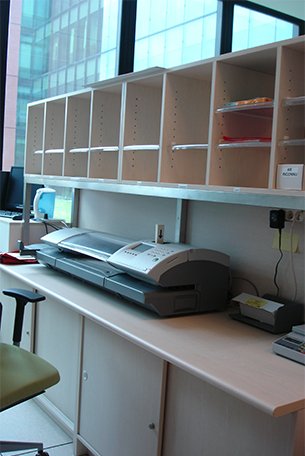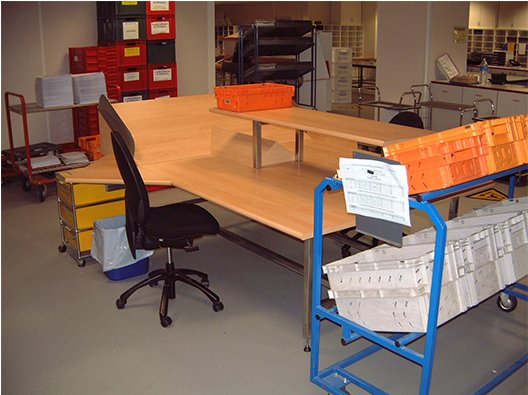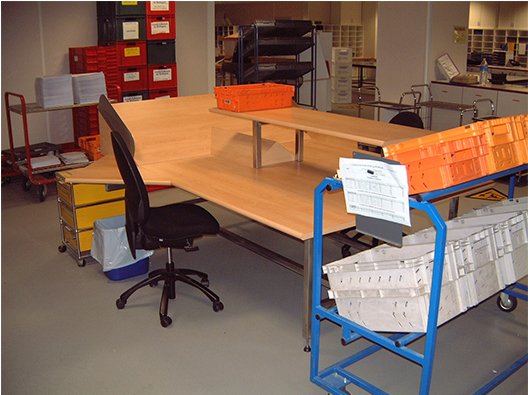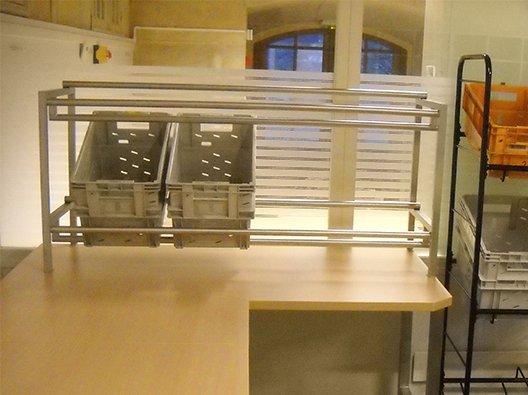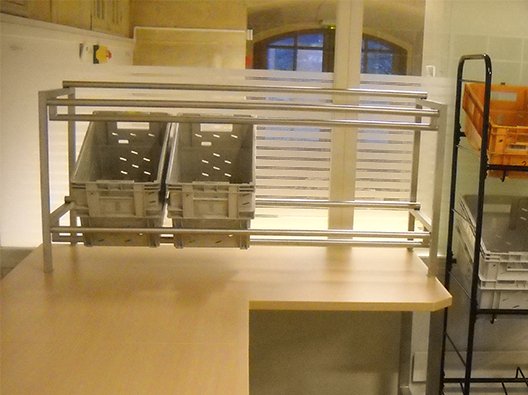 To facilitate cost allocation according to franking accounts, we recommend the use of mail pouches for franking or partitioned round-trip mail pouches or mail trays partitioned using indexed dividers.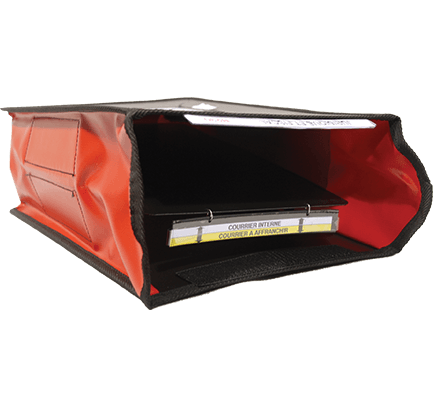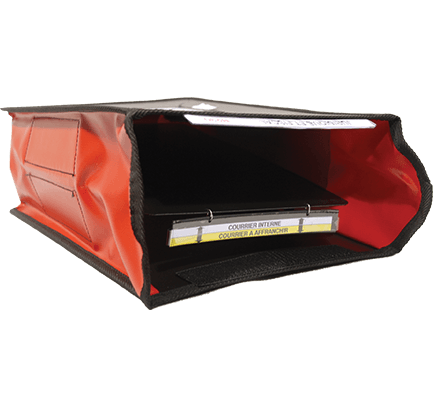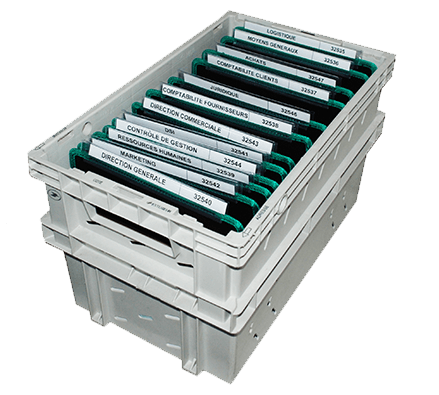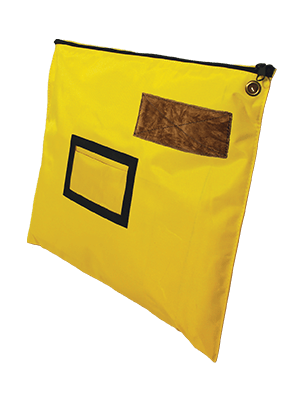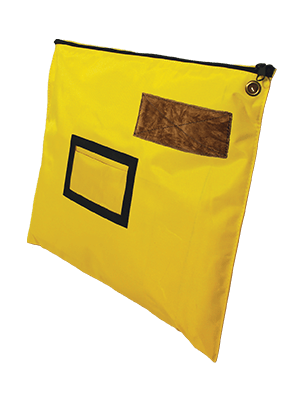 Sorting of mail after franking also requires sorting according to destination and tariffs to ensure mail is compliant for collection by the post office. Our tray carts and fixed inclined tray supports are perfect for this purpose.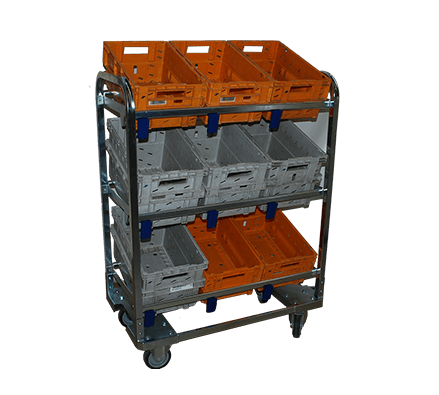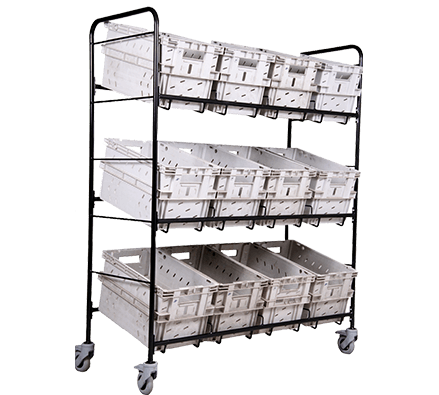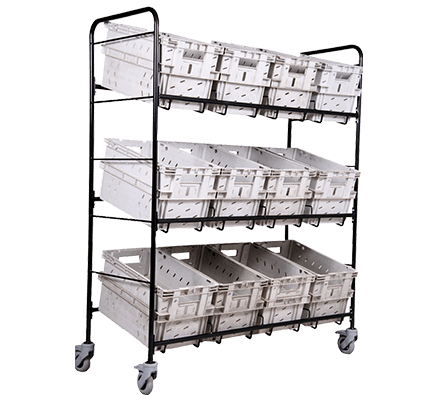 To optimise space and storage, franking furniture comes in a variety of models:
Open legs for storage of empty post trays,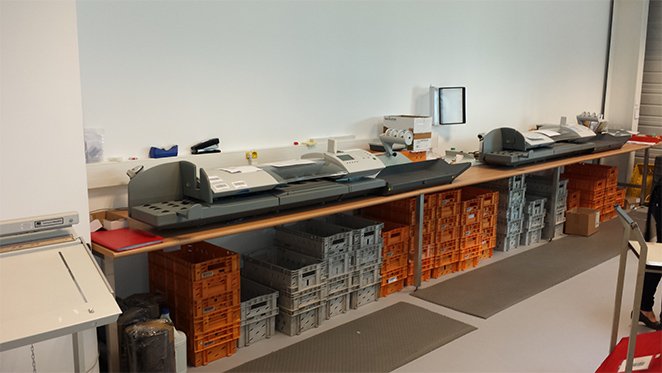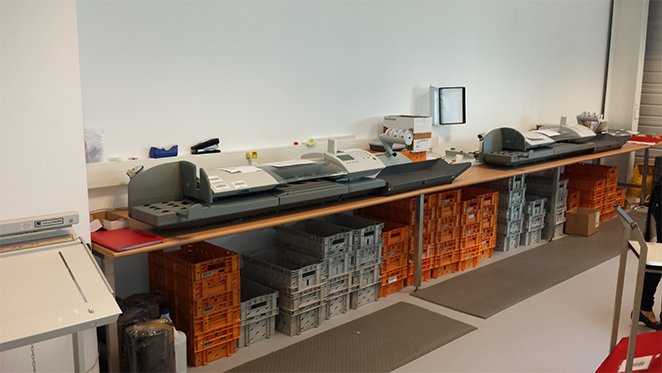 Height-adjustable stands for a PC to control the franking machine and a keyboard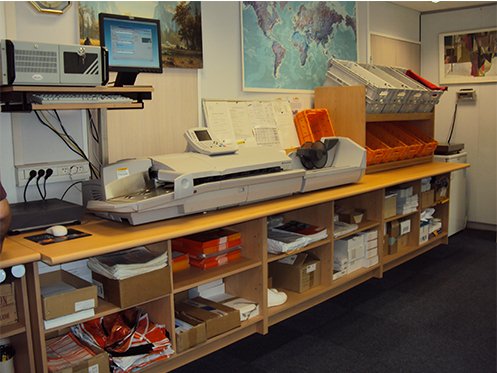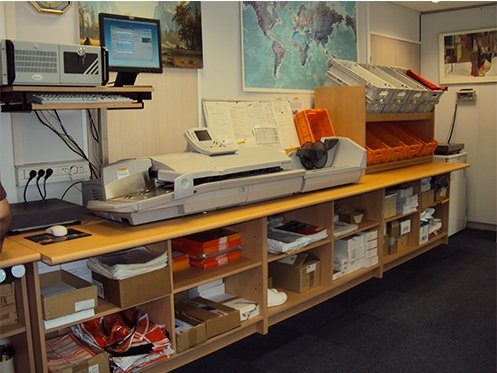 Inclined tray support or sorting unit stands for a compact workstation and space savings,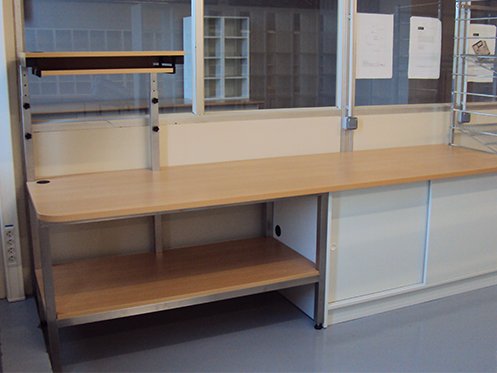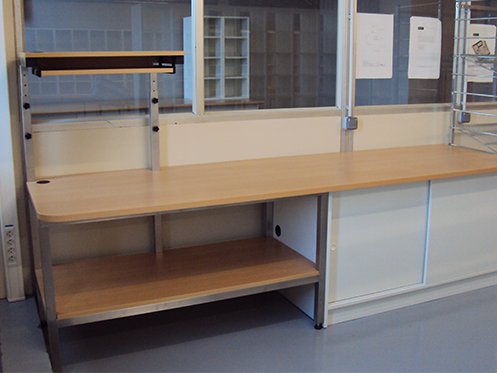 Weighing scales for packages, label printer for industrial mail,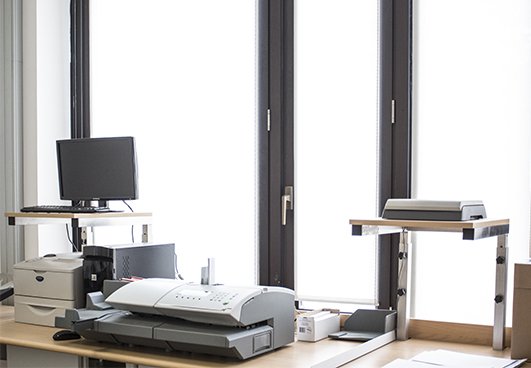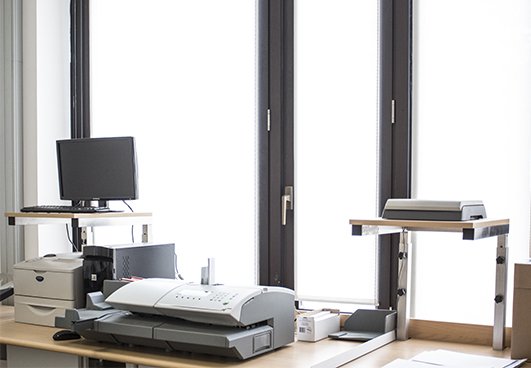 Holding rails at the rear or sides,
Unit with sliding doors or PVC side shutters for storing consumables