Product Life Cycle Analysis
In a continuous attempt to improve our solutions and their impact on the environment, Outils Océans studies the life cycle of its products.
This diagram compares the annual environmental cost of 50,000 disposable bags (equivalent to 100 return-trip mail bags) with 100 reusable nylon bags.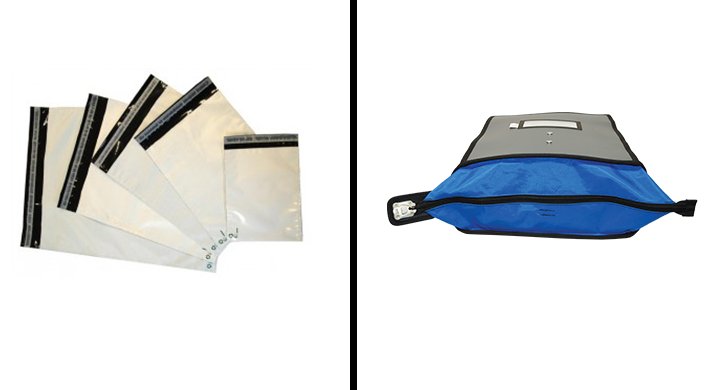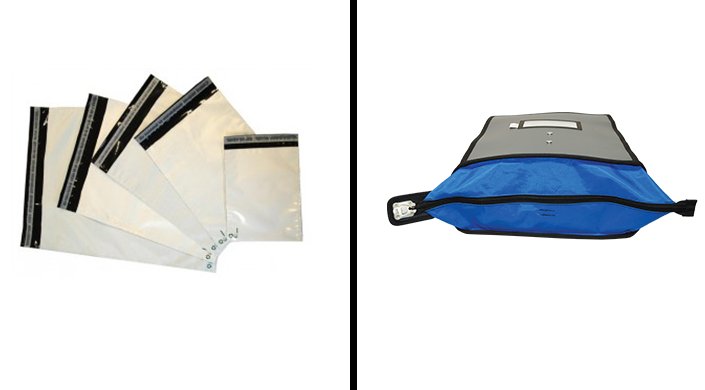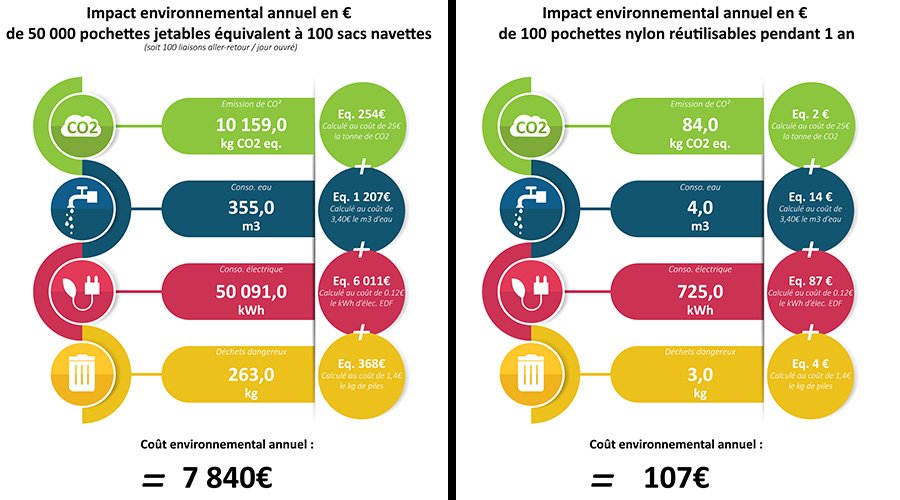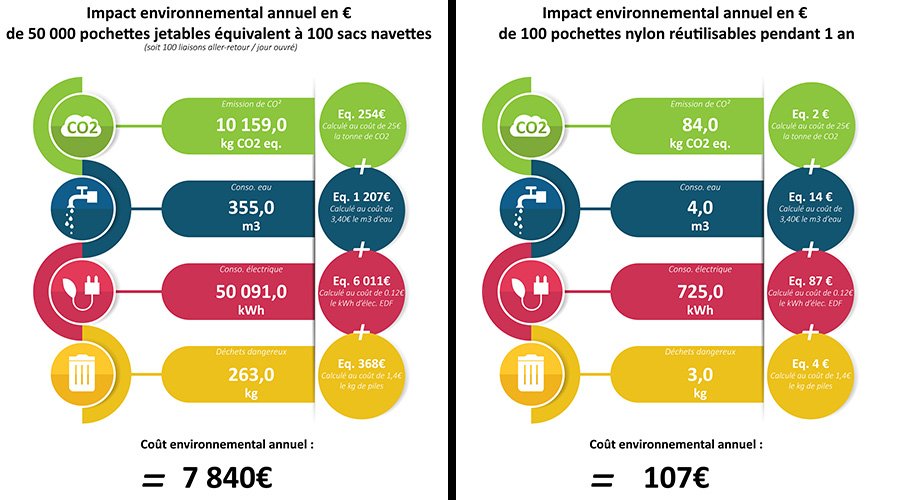 Used for 5 years, the 100 reusable nylon bags have an annual environmental cost of €68!