Bins
For pre-sorting, transport from one workstation to another, delivery or collection of mail from mail boxes…
The multifunctional bin is both lightweight and robust.
Rounded corners protect operators who can grab the bin without risk of hurting themselves.
Open corners allow contents to be checked rapidly.
A colour code can be used for the body and the edge. On the front of each bin, an external label holder can be used to indicate sorting criteria.
Stackable for optimal storage.
Finally, bins are economical and ecological:
Reduced cost and very long lifespan
Bins are recyclable to meet sustainable development goals.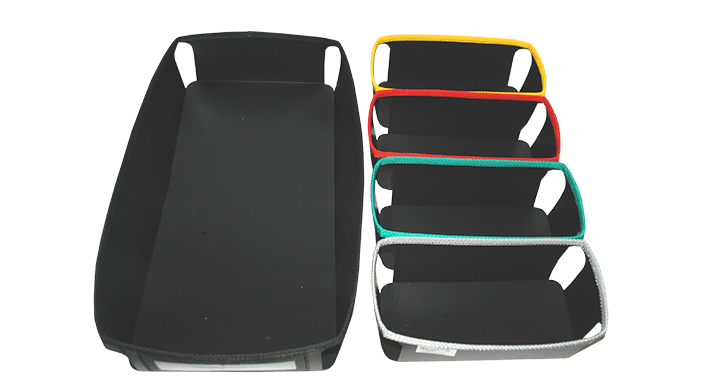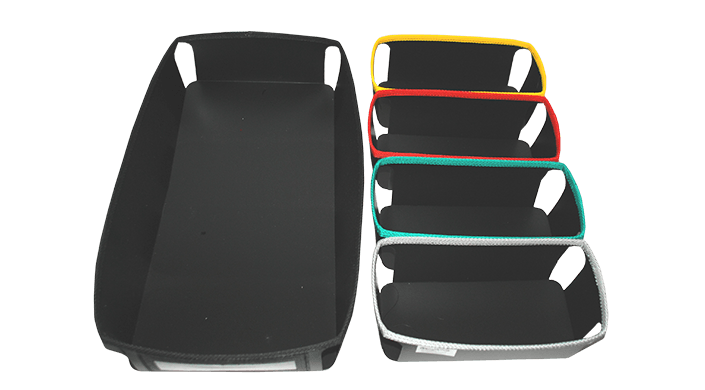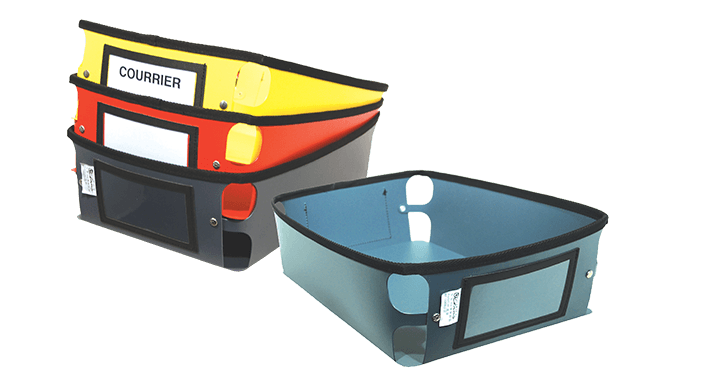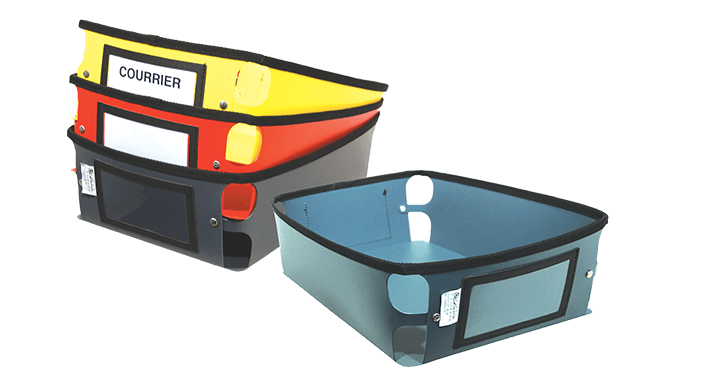 Cheques and Customer Deposits
To improve cheque processing productivity every day.
Traditionally, cheques are carried in flexible pouches requiring them to be attached using elastic bands or staples. Pouches do not protect cheques, meaning they arrived creased and hinder automatic processing operations. Some customers prefer rigid boxes. But these can break and are not very robust.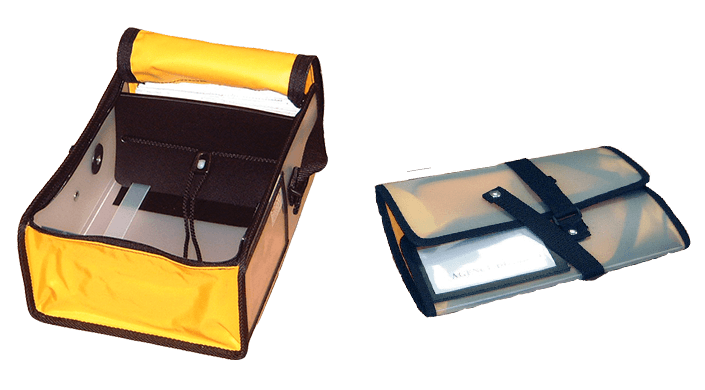 With this in mind, Outils Océans has developed the lightweight, robust and unbreakable cheque box, that folds when empty: the best compromise between a pouch and a box in a single container. Easy to use, they can be used to sort and carry cheques without creasing.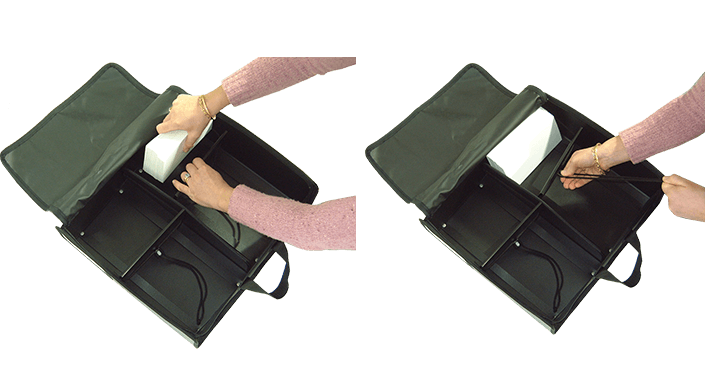 With a sliding partition and blocking mechanism, these boxes ensure perfect presentation of cheques prior to processing, with no mix-ups.
For conveying cheques securely, boxes can be sealed using tie seals or pull seals.
For collection of customer deposits in safes or machines, the semi-rigid polypropylene pouch is unbreakable and fitted with a U-shaped reinforcement to ensure a perfect fit in safes or machines. It prevents blockages and maintenance operations.
Easy to use, it enables customers to deposit notes and coins.
A professional product to enhance customer relations. Reusable containers are a mark of banks' commitments to sustainable development.
The reinforced polypropylene pouch for customer deposits is robust, lightweight, unbreakable and sturdy.
Petty Cash
Standard pouches ref WA2719 and WA2431 are available in stock for notes and coins and petty cash.
Quality materials with overstitched finish ensure robustness for transporting cash. Label holder for easy identification.
Pouch ref WA2719 can be fitted with a secure tie seal.
A choice of 2 to 4 colours for colour-coding according to provenance (parapharmacy, culture, fuel, cafeteria, etc.) or to content (discount coupons, gift vouchers, meal tickets, etc.)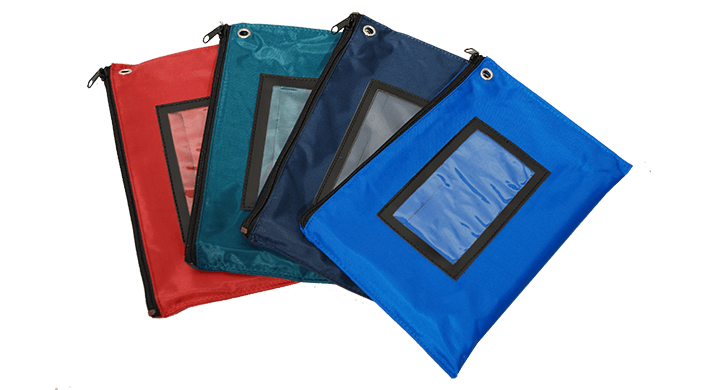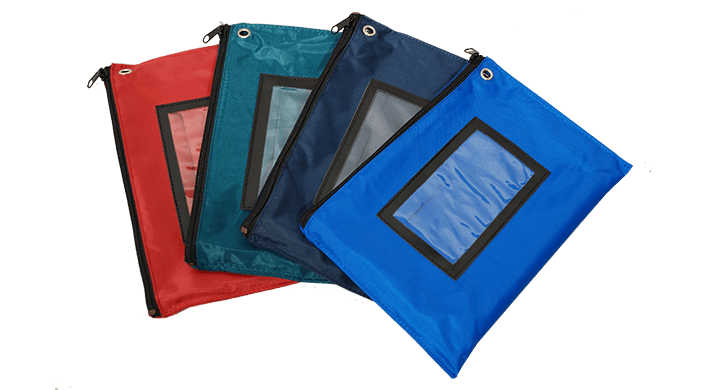 These products are especially ideal for supermarkets, small sales outlets, automatic distribution, stores, etc.
Custom-made semi-rigid polypropylene pouches are unbreakable and made to order: dimensions, features, colours.
Do you need to collect coupons, gift vouchers and meal tickets from a variety of organisations?
We offer pouches with clear compartments to separate items and view contents when pouches are emptied into the central cash.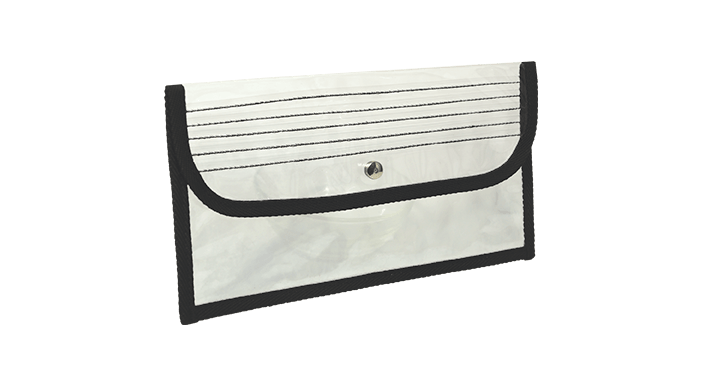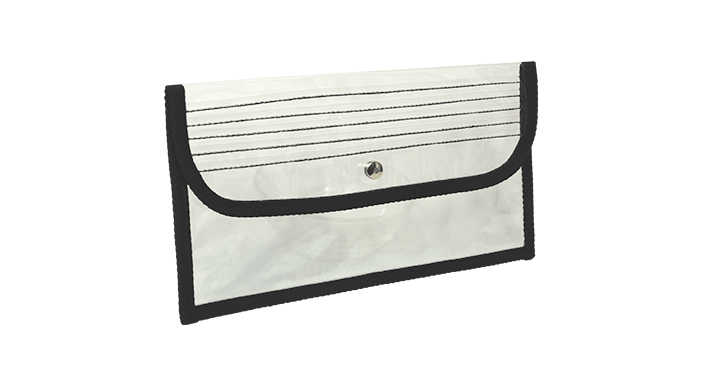 POS Advertising
To transport posters to sales points, existing solutions included :
cardboard tubes, not waterproof and difficult to reuse
plastic tubes, not shock-resistant during transport and short-lived.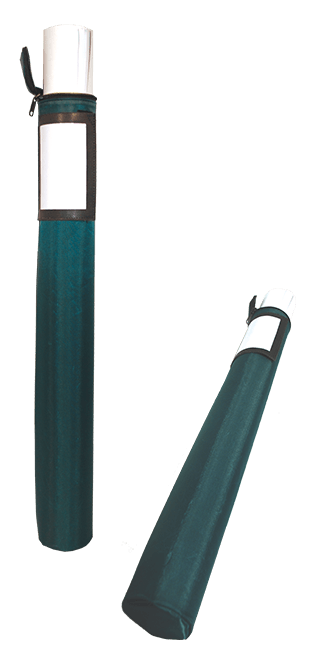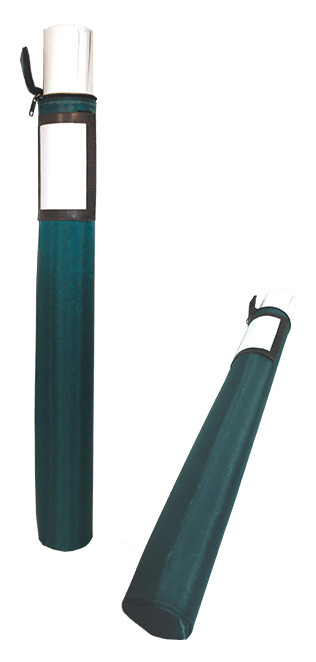 For this reason, we have designed poster tubes covered with a waterproof zipped cover and a label holder for address labels. These tubes can be reused over several years.
To supply your sales outlets with a variety of POS materials (flyers, brochures, events and promotional displays, etc.), we can meet your needs with a variety of containers from our wide range:
round-trip mail pouches
internal mail bags
polypropylene pouches
Fragile Items
For transporting fragile items, our containers include a semi-rigid foam structure:
To protect the contents
To resist falls
To withstand stacking
To insulate from external temperatures
Protection is reinforced with a robust, waterproof outer cover.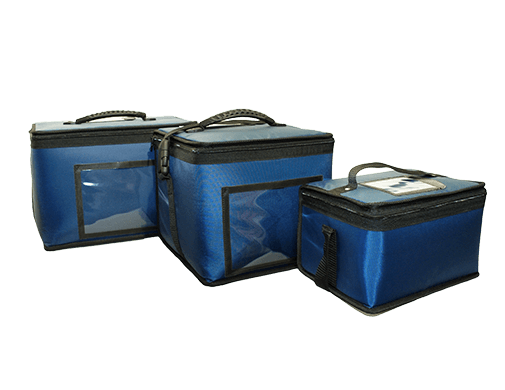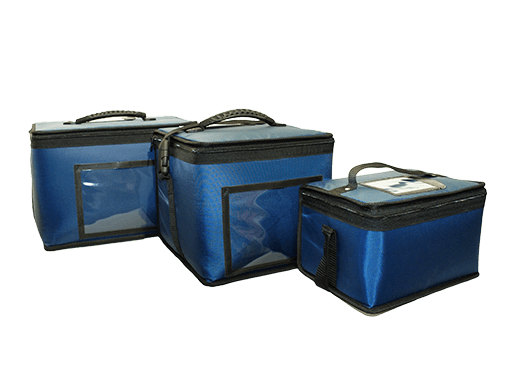 Features can be added according to use :
Label-holder
Protective feet
Carrying handle and/or strap
Seal systems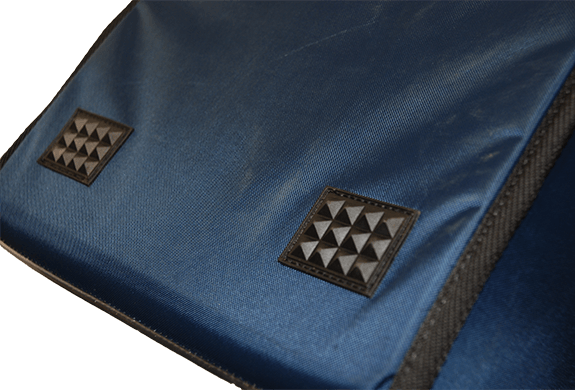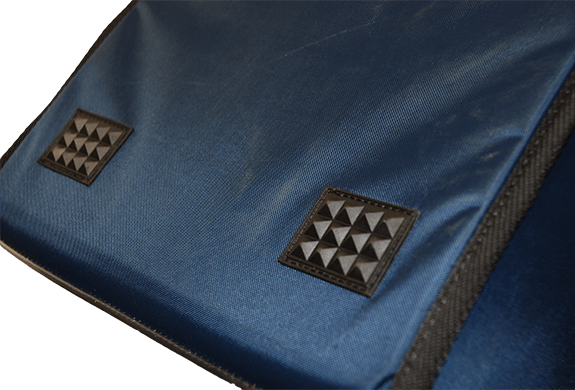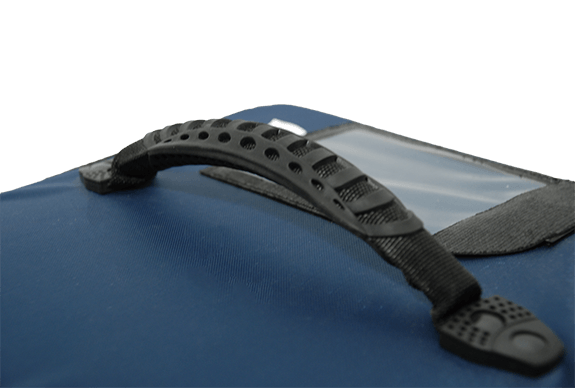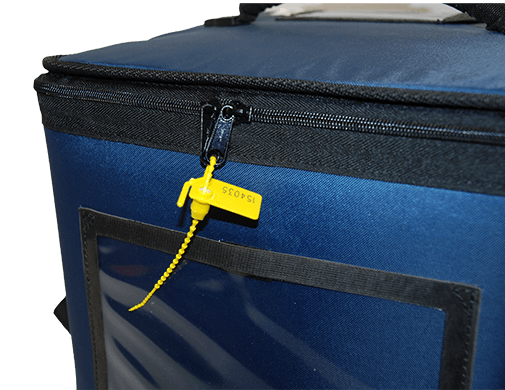 For reduced space during storage, the cover and foam can be removed and stored separately flat.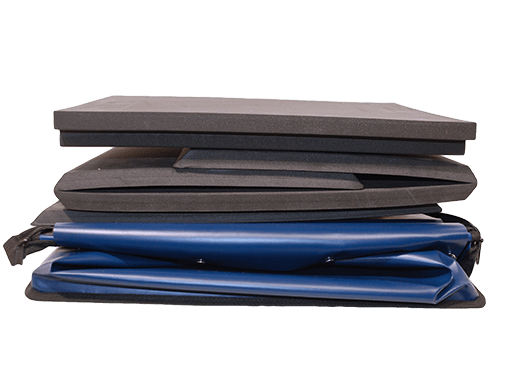 Our containers for fragile items have many applications:
Transport of dental impressions and materials between dental technicians and dentists
Transport of lenses between manufacturers and opticians'
Transport of electronic components for maintenance
And plenty of other applications according to your projects!!
Heat-Sensitive Items
For storing and carrying heat-sensitive products, the Outils Océans insulated containers offer:
Resistance to falls
Resistance to pressure
Insulating efficiency,
Easy to use and clean.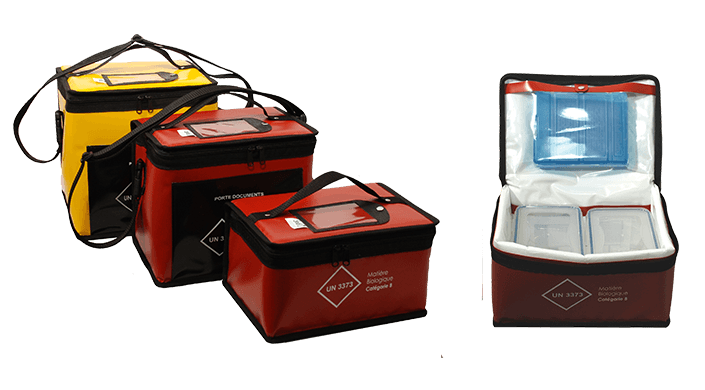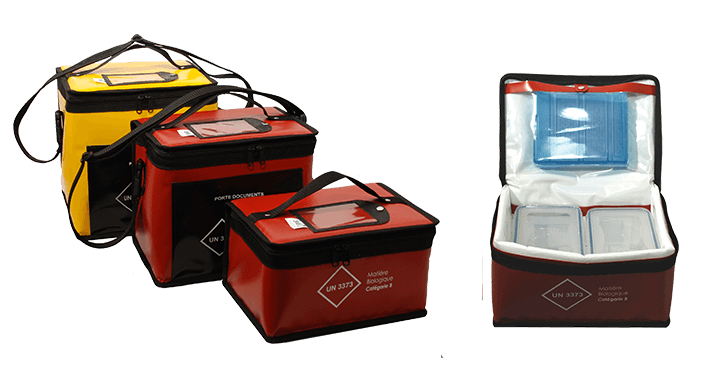 Frequently used for samples:
Bacteriological samples in the food industry
Biological samples for medical or veterinary practices
Sanitary samples for water quality inspection
They are used for transporting items between the sample site and the laboratory for analysis
They can also be used for deliveries:
Heat-sensitive medications
Vaccines
Here, they are used for transporting items between the storage site (distributor for example) and the delivery point (pharmacy, hospital, retirement home, etc.).
Our range of insulated containers comes in 2 families:
Insulated bags ref. SI: with an outer cover, insulating foam and inner lining
Insulated boxes Ref. BO: with an outer cover and a semi-rigid foam structure.
All containers can be customised and personalised:
Document holders,
Carrying handle and/or strap,
Compartments for cold unit,
Partitioning,
Screen printed marking.
To ensure temperature tracking, our insulated containers can be fitted with Thermobuttons connected to the Thermotrack software.