Developed in collaboration with distribution companies, mail delivery bags are designed to easily carry newspapers, documents, brochures and samples.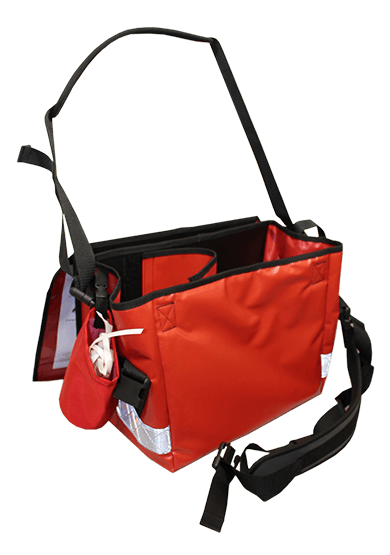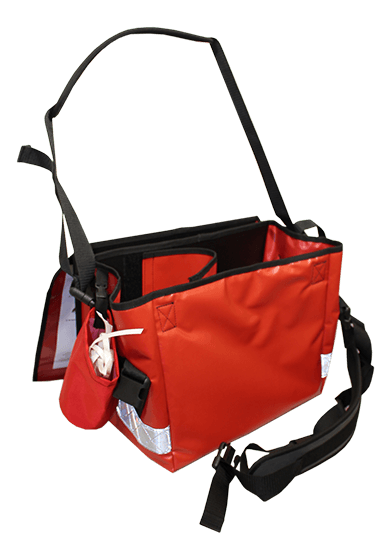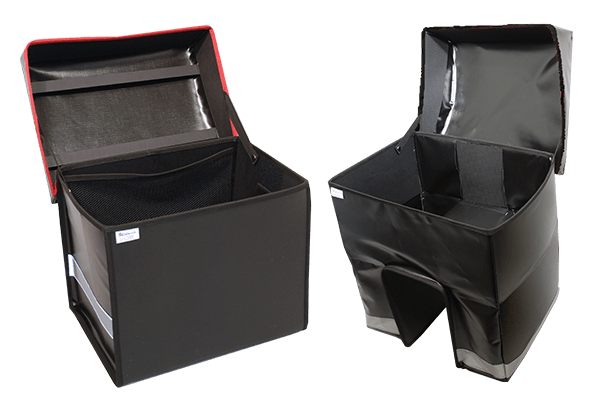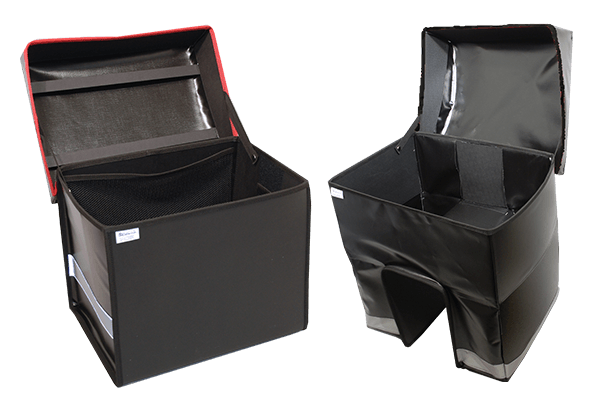 Operator comfort and safety is ensured with several features:
foam reinforcements on intensive use areas (shoulder, lower back, hips)
adjustable carry strap and belt to fit all body sizes and distribute the load evenly.
reflective strips: for wearer visibility even at night.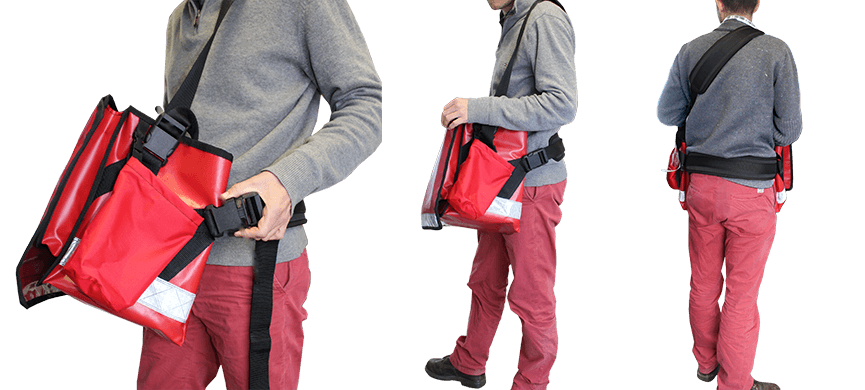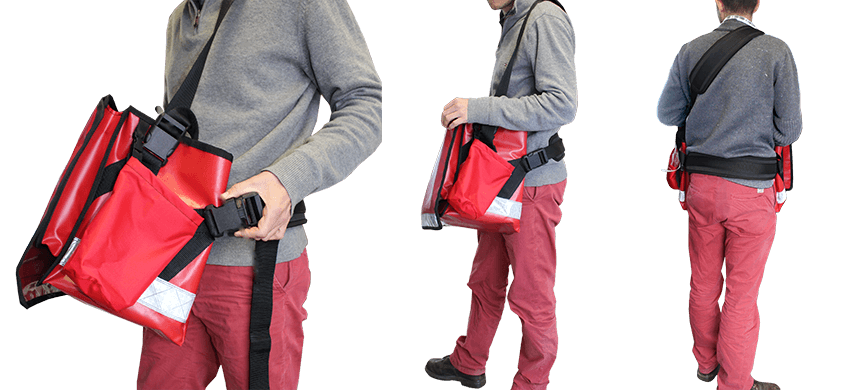 The choice of materials guarantees optimal protection of the documents to be delivered and a long service life :
waterproofing: coating and flap are designed for outdoor use.
rigidity: bag body protects items against shock.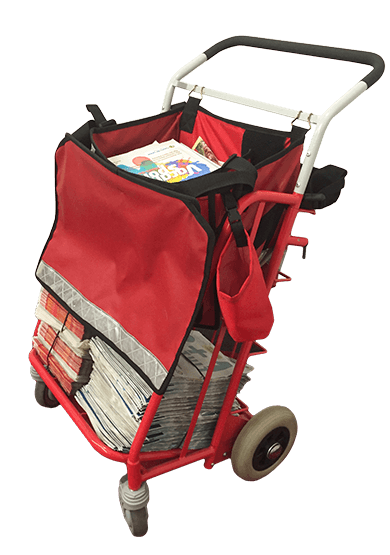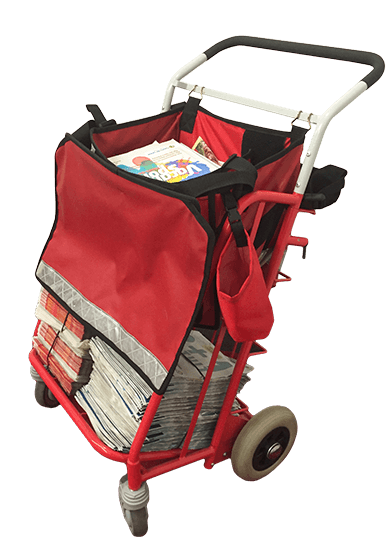 Organise your mail delivery rounds with our available options: adjustable partitions, list support with clipboard, etc.
The inner/outer configuration can be made to order: dimensions, features, colours, etc.
Add marking to ensure instant identification of the bag and carrier and promote your company's image.
Are you thinking of deliveries by bike or want to equip existing bikes? We have the solutions!
Bike bags are as strong as a trunk, with a semi-rigid frame, and as light and practical as a bag. Top flap closing and 2 straps to keep open. Flap fits snugly on the bag for a tight seal. Reflective strips: for visibility even at night.
The front bike bag has an adjustable/removable central partition, 2 inner net pockets. The saddle bag has 2 side compartments and one central compartment. They are available in stock in black. They can also be made to order in other colours, dimensions, configurations and customisable by screen-printing.