Internal mail bags can collate and protect:
documents: for large volumes, for internal correspondence with scanning services…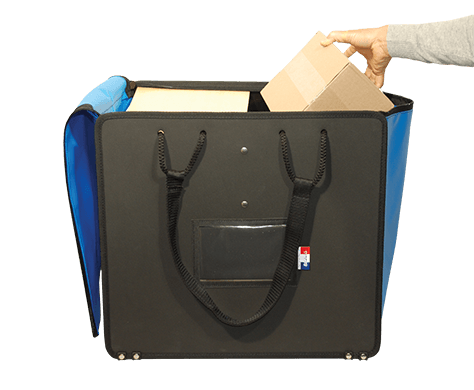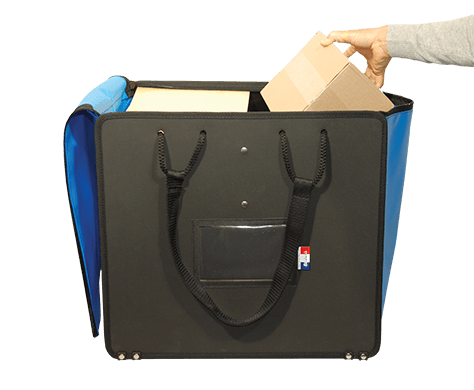 small packages: for delivery of IT consumables, supplies, etc.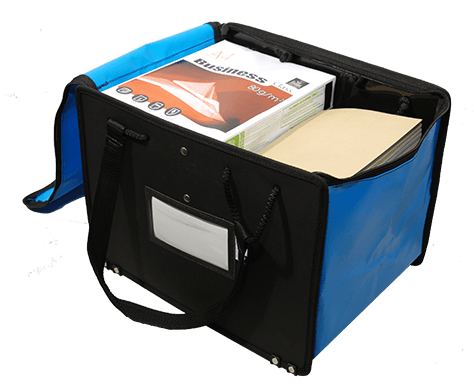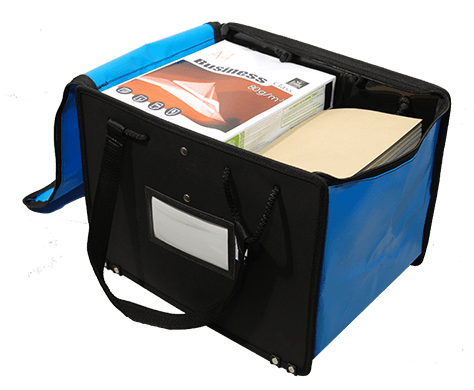 round-trip mail pouches or bags: to organise collection-distribution rounds, to deliver pre-sorted mail to a building, partner, service provider, etc.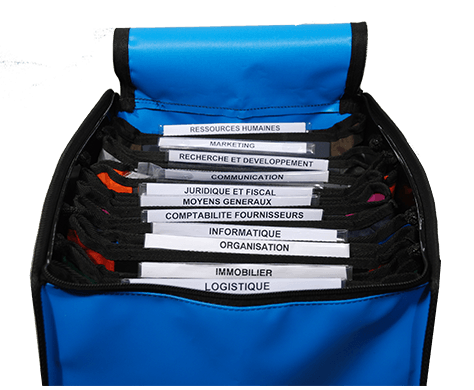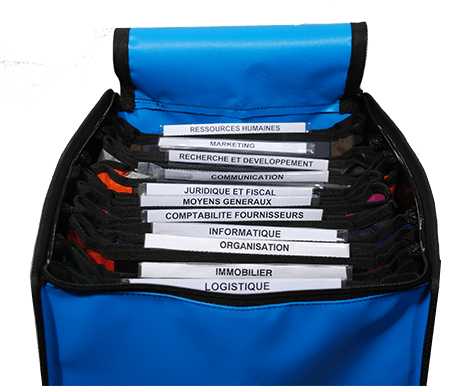 Lightweight and robust, the internal mail bag offers a large capacity and protection against the elements. It will be in service for many years.
Ergonomic, internal mail bags have handles designed to simplify the task for operators and relieve them when passing over obstacles, passing through a corridor or street, or when unloading a vehicle:
adjustable handles
wheels and pull-strap.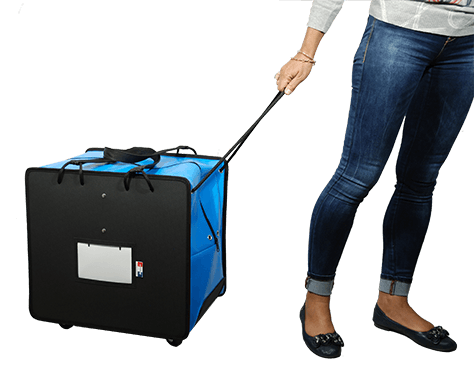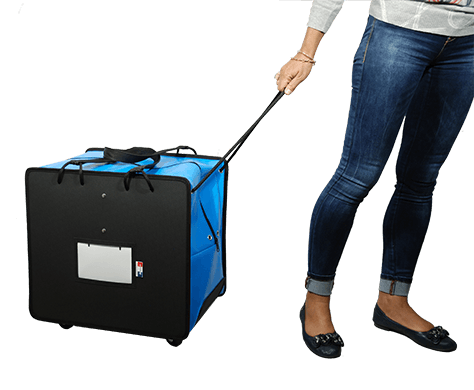 Designed for optimal service:
sliding label: indicates address direction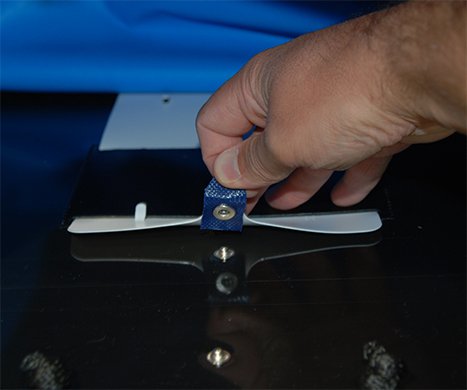 seal eyelet: for security when a tie seal is used (model presented pull-off numbered seal Ref. SP01N)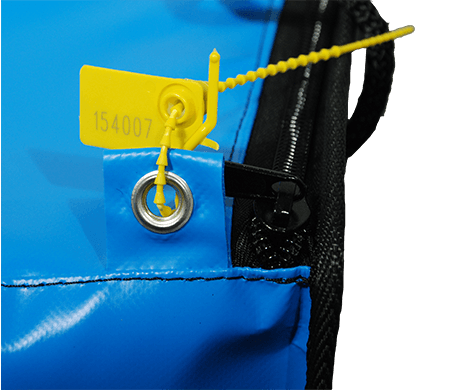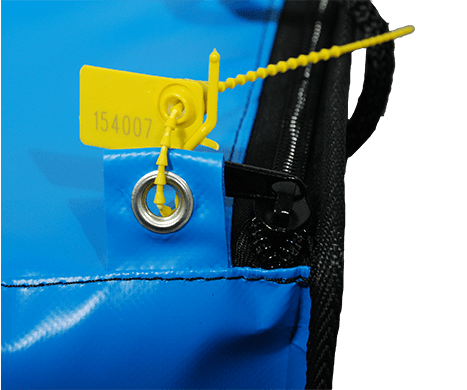 flat storage: gussets enable the internal mail bag to be stored flat or to adapt the volume to its contents (except for rigid-bottom models).

The internal mail bag can be designed to order
Available from stock (colour blue):
2 dimensions (L40 x H30 x Th. 30 cm or L48 x H44 x Th. 34 cm)
4 references (with or without rigid bottom, with wheels and pull-strap)
Do you need other dimensions, features (partitions for example) or colours (10 colours available)?
Contact us for a custom quote!