The Outils Océans round-trip mail pouch was created for one purpose: filling a pigeonhole is not an end in itself; it needs to be emptied and the mail delivered.
For this reason, we recommend direct sorting. This consists of placing a round-trip mail pouch open into each pigeonhole. The round-trip mail pouch fits perfectly into the pigeonhole with no attachment required. After sorting, the round-trip mail pouch can be closed with one hand and removed from the pigeonhole for delivery. On return, the round-trip mail pouch can be easily replaced into the pigeonholes with just one push. The return check is done at the same time.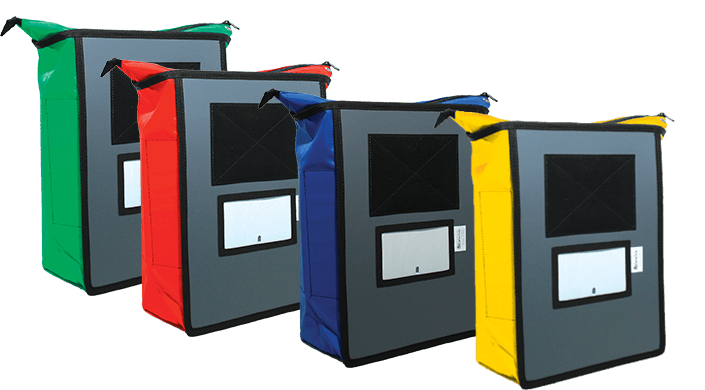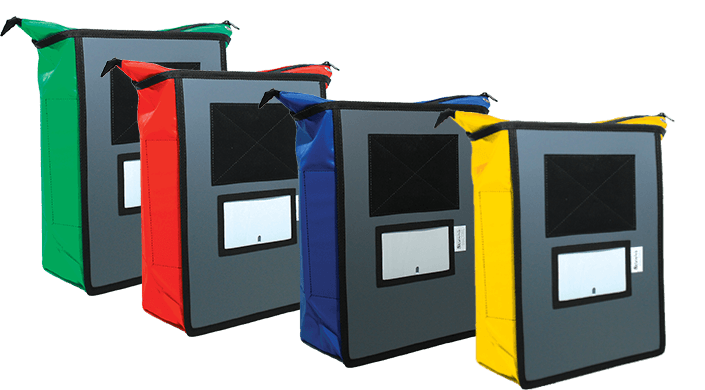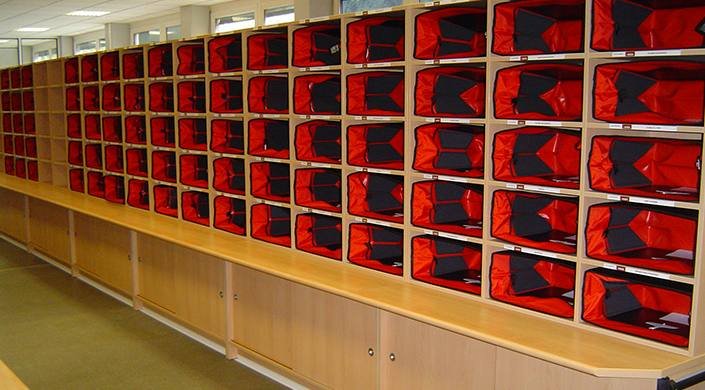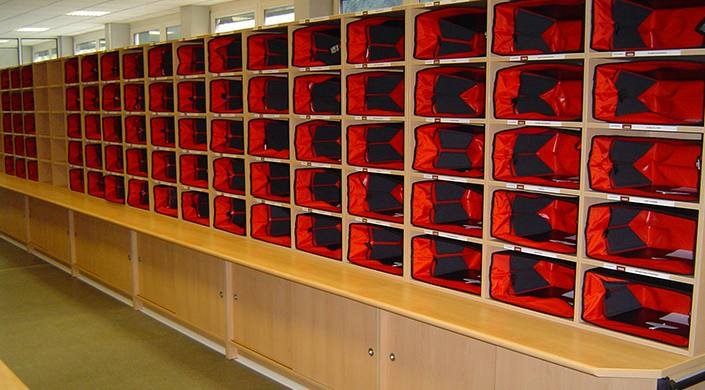 The round-trip mail pouch can be used on site (within a building) or between sites (to an external site, an agency, subsidiary, branch, sales outlet). The round-trip mail pouch generates gains in productivity and organises mail delivery rounds.
Practical, robust and long-lasting, the semi-rigid design enhances mail presentation and makes handling easier. Your mail will arrive in pristine condition at its destination.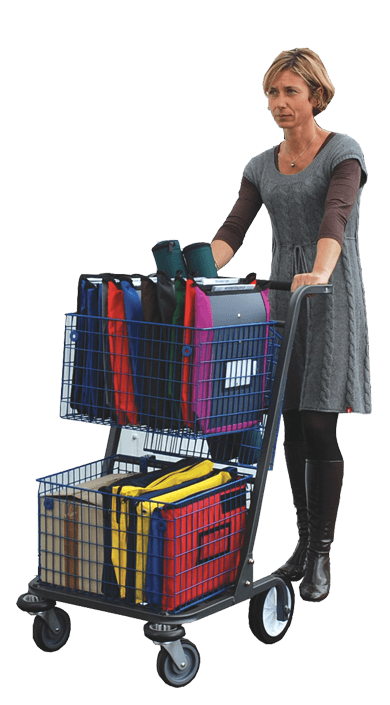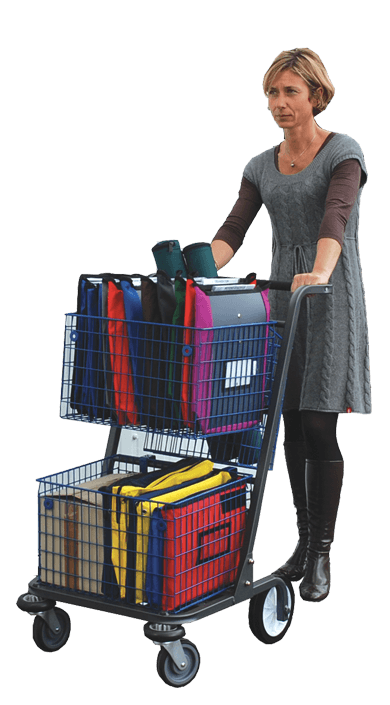 The sliding label indicates address direction. From the start of sorting, check for the right address by checking the position of the snap fasteners. The snap fasteners secure the address label during transport and handling (fixed during transport and address label locked in position for better visibility).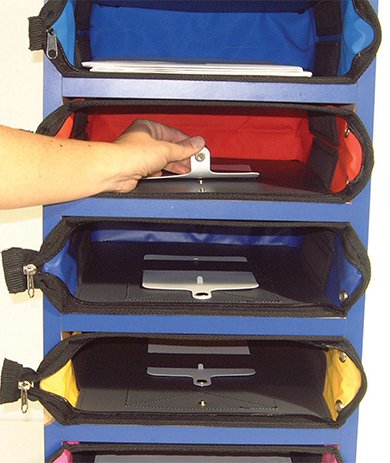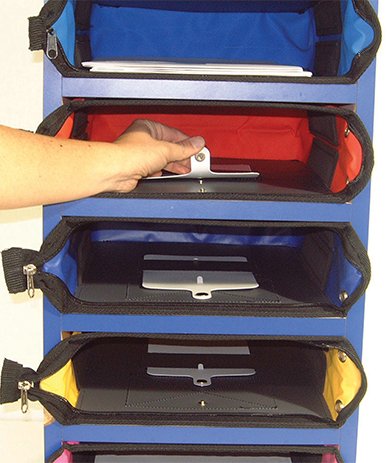 The strap handle preserves the life of the round-trip mail pouch. This option facilitates handling in the mailroom and is much appreciated by carriers. Empty pouches take up little space; 20 pouches are 20 cm thick.
Foam springs enable it to lie flat and adapt to the shape of the mail carried without deforming over time.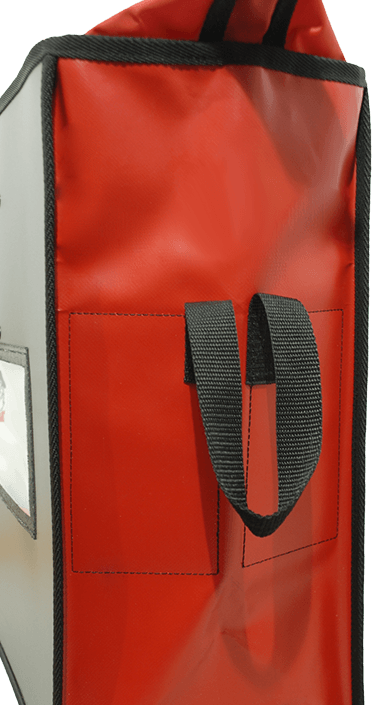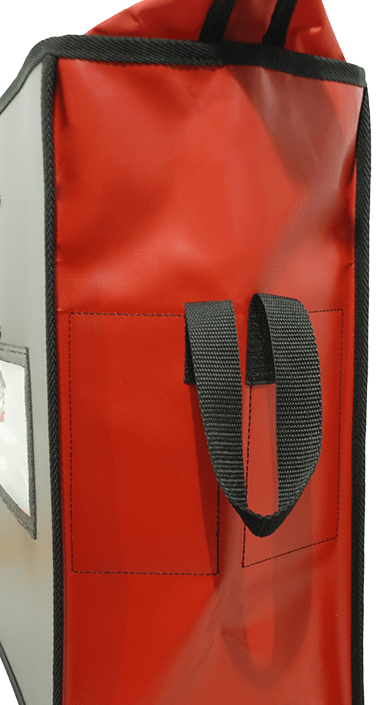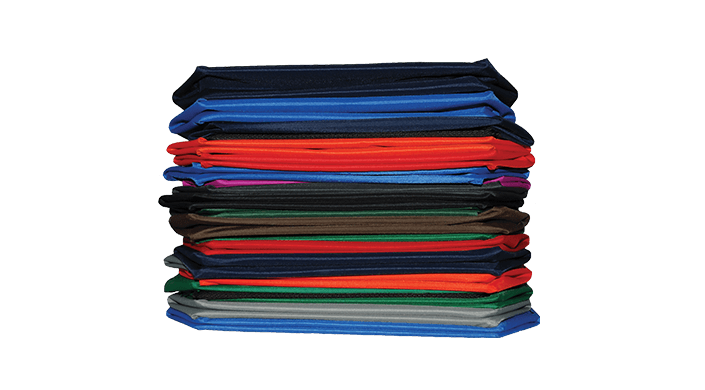 For greater security, a tie seal can be passed through the 2 eyelets. Tightened, it will prevent opening of the zip and intrusions.

For even more ease and speed, choose the fast removal "button" seals. This is a reliable and economic system. We have selected this authentic sealing system for you, patented by our partner Versapak.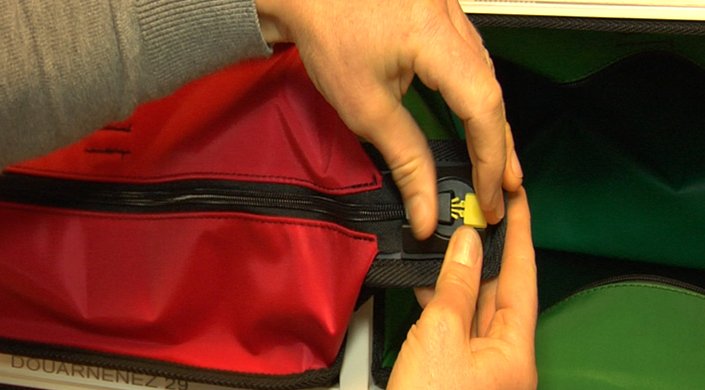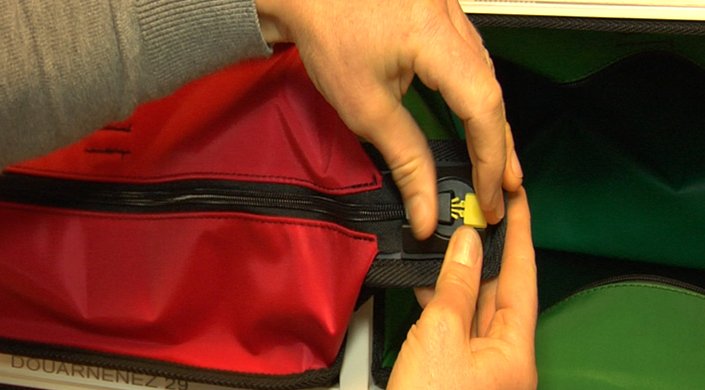 To prevent delivery errors, customisation allows the carrier to identify your pouches clearly. This also secures against theft. Colour coding is possible with a choice of colours available.
With a lifespan of 5 to 8 years (or more), the round-trip mail pouch meets sustainable development goals.
All pouches are guaranteed for 1 year including parts and labour, whatever the cause of return. After the warranty period, our workshop can carry out any repairs.
We guarantee the quality of the materials, the design and manufacturing methods.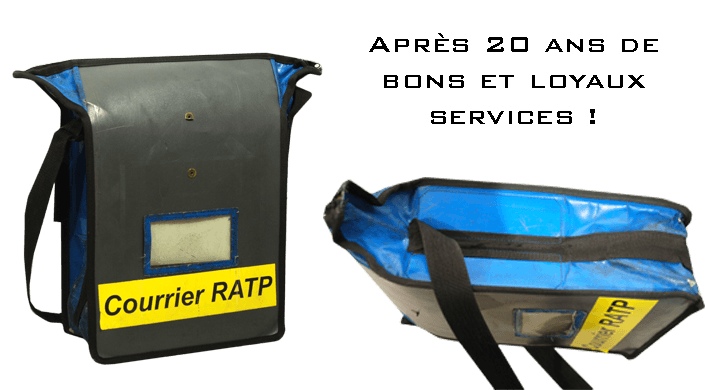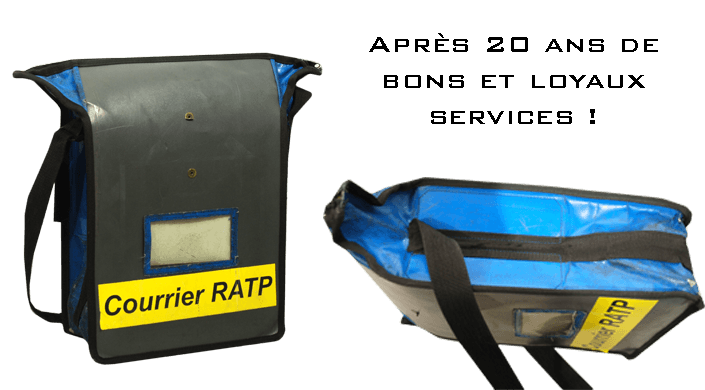 Mail pouches have been designed with robust and recyclable materials for end-of-life disposal.The Outils Océans round-trip mail pouch is a unique, patented product, the fruit of more than years of experience with major mail services. Often copied but never equalled, opt for the original Outils Océans mail pouch! Approved by over 300 companies and most major French banking groups.