In partnership with Opex, the world leader in mail openers and extractors, Outils Océans presents the Omation range.
Omation is a range of reliable opening solutions using an innovative milling technique.
Omation is a range of reliable opening solutions using an innovative milling technique.
Select the most suitable model for your situation and process your incoming mail efficiently.
Whatever the model, we guarantee reliability and accuracy.
With its innovative milling technology that preserves envelope content, the Omation range is a world reference in automatic mail opening solutions.
The almost indestructible titanium mill slices the edge of the envelope reliably and safely for operators.
The 306 model can open up to 36000 envelopes per hour, for efficiency and productivity. Your investment is profitable in the short-term and reliable over the long-term.
Model 2112 is compact and can be placed on any surface of at least 1.2 m. It is suitable for volumes from 200 envelopes per day and up to 10 trays of envelopes per day. It can open any envelope format up to a thickness of 4.75 mm and at a maximum speed of 24,000 envelopes per hour.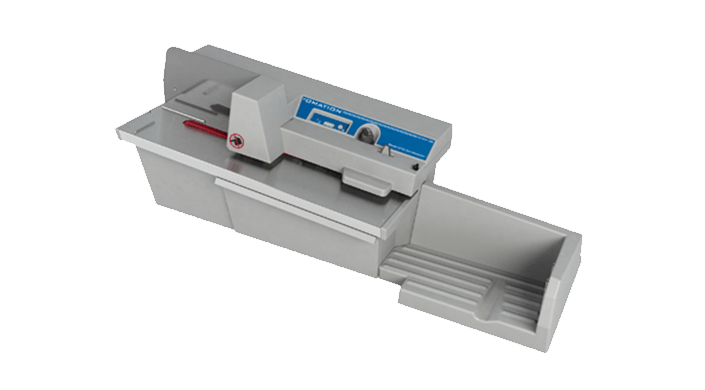 Model 306 is suitable for volumes from 5,000 envelopes per day. It can open envelopes of thickness up to 12.7 mm – the thickest on the market! Maximum opening speed is 36,000 envelopes/hour. It offers numerous basic functions: automatic feed, exit conveyor, mill depth adjustment, counter, job configuration.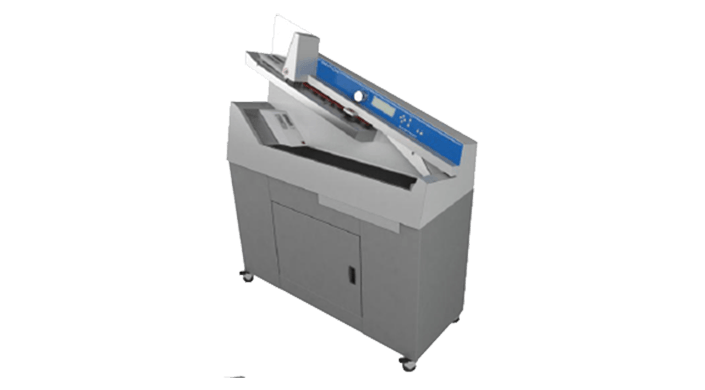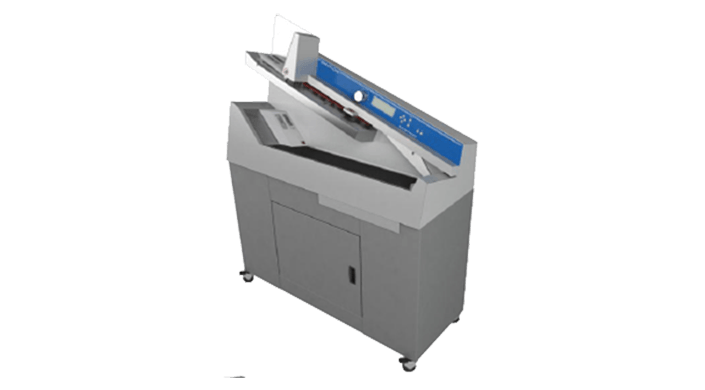 The 306s model offers the same features as the 306 with additional sorting functions according to: thickness, length and height of the envelopes. It comes with exit trays as standard and an optional motorised, 2nd 90° return conveyor. You can automate pre-sorting of your mail, for example:

Separate envelopes containing a payment cheque alone or a voucher + a cheque or a folded sheet + 1 cheque
Separate specific format envelopes: T reply envelopes,
Pre-sort standard formats such as C6/C5/C4, etc.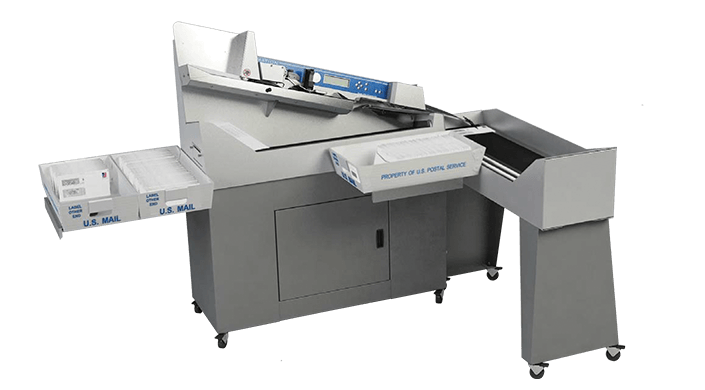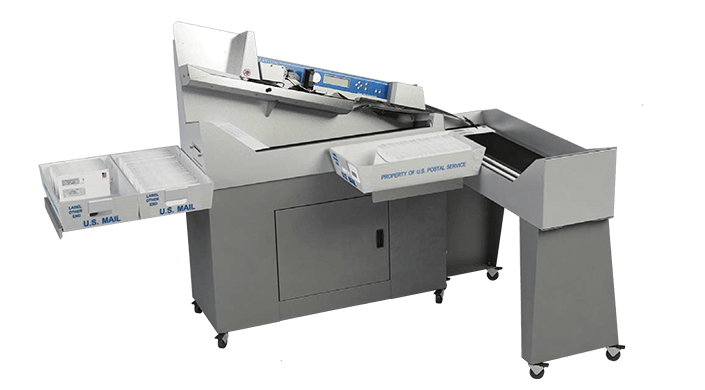 If you want to further mechanise mail extraction, the model 72 opener and extractor is for you.