The concept and recommendation for use
The BAB'So Kit : My link to life !
Because every second gained is a victory over the situation, the BAB'So kit is an technical AND psychological assistance.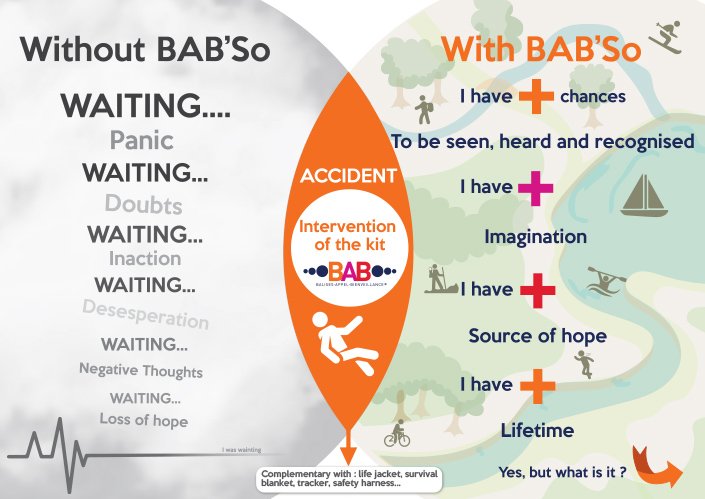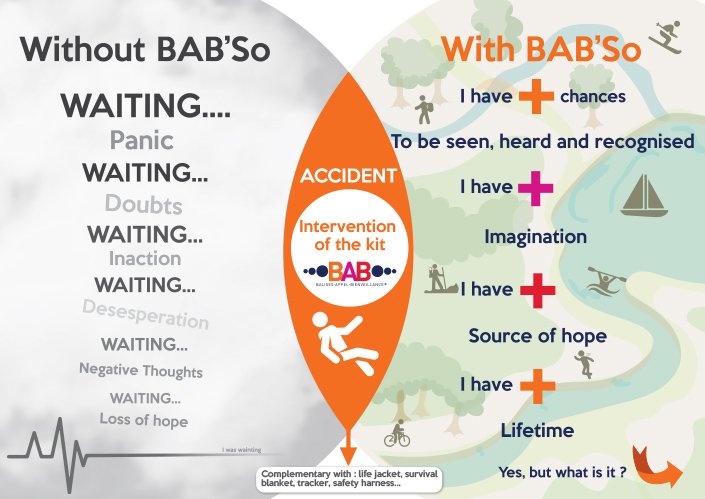 How can i use it ?
BAB'So kit is versatile and can be worn on the wrist or the ankle, on belt loops, or attached to a life jacket (rolled up or flat).


It is made of ISO standard high-visibility orange fabric.
It has 78cm of retro-reflective banding, unlike the banding found on life jackets which is often in the water and not visible. This kit has 78cm visible.
There are two light tubes that each provide 8 hours of light, so 16 hours of light in total, placed on a SOLAS band to optimise their effectiveness.
There is a mirror-effect strip to reflect torches, sunshine, etc.
A 150 cm lanyard with 150kg tensile strength
A whistle
A lifeline to prevent losing the device
There are medical ID strips, two velcro bands that can be used to make an emergency splint.