Our storage solutions are organised and adapted to each profession. They enhance technician accountability concerning the presence and inspection of equipment prior to work to ensure equipment is complete, during and after work to prevent oversights and loss and their impact on quality and budgets
They enhance safety and security, preserving the equipment and the user.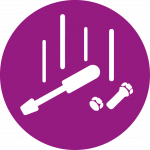 Closed bags prevent items from falling on production lines in industry or on construction sites. Back packs or belts free hands for climbing ladders, cages, etc.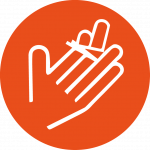 Tool belts keep tools out of pockets and protect technicians against the risks of injury by cutting or puncture.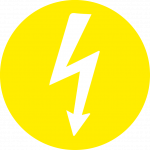 Outils Océans special tool belts protect hand tools perfectly and retain their insulating properties.
Our tool bags are 20 to 30% lighter than existing products in their category on the market. Maximum weight savings can be found on bags CO5 and CO6.
The empty CO6 bag weighs 1,600kg and its equivalent in terms of storage in leather weighs about 3,500kg.
Carrying solutions also need to be considered. We recommend the shoulder strap. Carriage evolves and our bags evolve too:
back packs can be used to distribute weight evenly and free up the hands of users,
trolley kits can be added to your PPE bags depending on the conditions of use and the ground,
integrated trolleys encourage the use of the wheels and include fully retractable handles.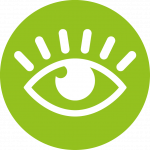 So that technicians remain visible in all circumstances and to supplement garment visibility, our range of tool storage solutions is equipped with reflective bands.