Recommended for your ropes
Outils Océans rope bags are the cleverest and the most robust on the market.
Extra-wide openings for storing coils of rope.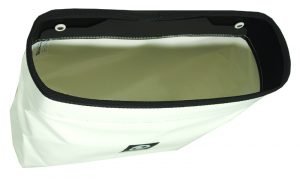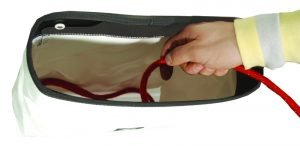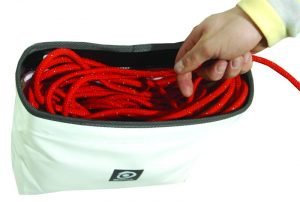 Elasticated for coiled sheets: Pull open, store the coil, release – it's closed! Whatever the sailing conditions, the contents are there.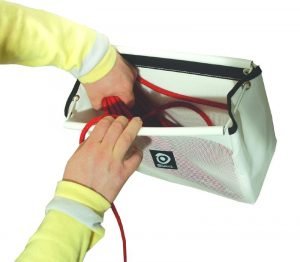 To select your rope bag, check the required capacity and the space available in the planned position for installation.
Select elasticated rope bags for space saving and to keep sheets neatly coiled. They are ideal on narrow decks, under seats, on the roof or at the foot of the mast…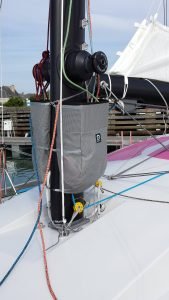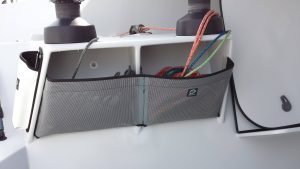 Choose wide-opening rope bags for the most frequently used sheets and halyards. Ropes are maintained neatly piled leaving hands free for navigation, for example one hand on the sheet and another on the winch handle. This is why they are widely used by skippers and especially single-handed sailors.
All rope bags come with the exclusive Outils Océans attachment system:
Fast and easy to install
Removable when the boat is in port to facilitate cleaning and over-wintering
The fast attachment system includes:
Plastic mounts for screwing or gluing
Locking slats integrated inside the bags
Each bag comes with a pouch containing the mounts, screws and installation instructions.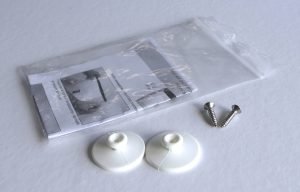 If you prefer to glue the bag to the bulkhead, we recommend using two-component polyurethane adhesive such as Axson A280, or methacrylates such as Plexus MA300 or Axson A300 or A310NF.
To ensure optimal adhesion, you should prepare the contact surface as follows:
Degreasing with solvent
Light sanding to roughen the surface and increase adhesion to the contact surface.