The Magic-Mat is the easiest and safest solution for climbing the mast unaided. Alternating rungs and a platform at the top, strengthened with polyethylene, provide optimal comfort and safety.
Outils Océans designed Magic-Mât: a solution for all sailors, skippers and boat owners who need to climb their mast. This mast ladder was designed with a 3S concept: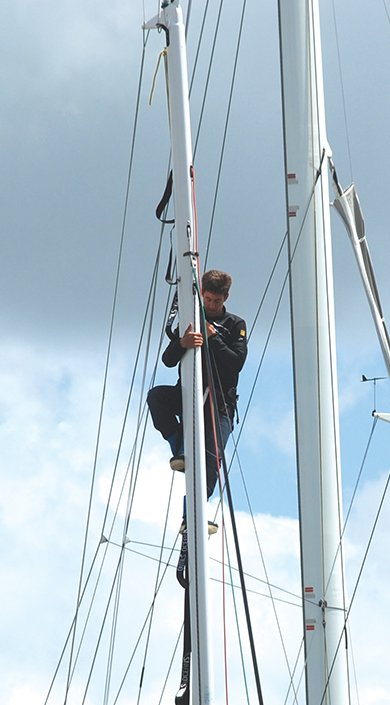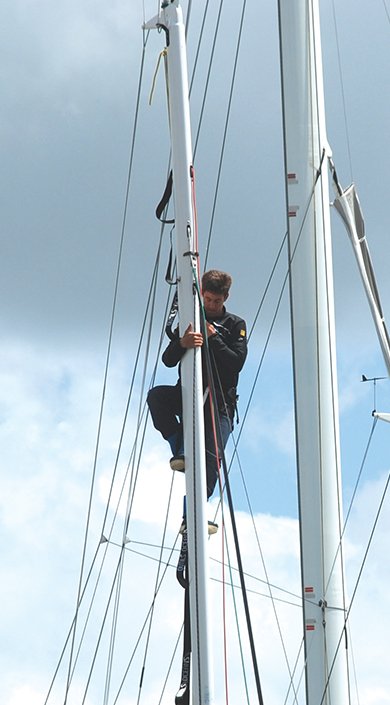 S for Simple :
Deploy, tighten, climb: easy to use, you just need to use the palm-climbing method to get to the top of the mast to replace a light or wind gauge. Easy to store, the ladder can be pulled down easily for storage on the boat.

S for Solo: No need for another person: the technique to install the ladder and climb the mast can be done unaided. The skipper can climb unaided, on land or at sea.
S for Safe : Flexible materials and robust accessories: the mast ladder is unbreakable. Fitted with a harness and a lifeline, the skipper is protected from falls.
Deploy, Tighten, Climb !