Held firmly against the hull of your boat, Outils Océans flat fenders are robust but gentle on your boat.
Outils Océans flat fenders are the result of 10 years of experience on offshore racing boats, from our design methods to our taste for innovation and our desire to meet your needs with products manufactured in France.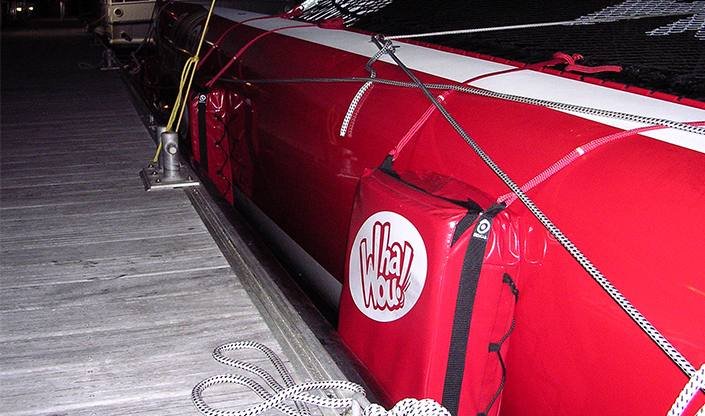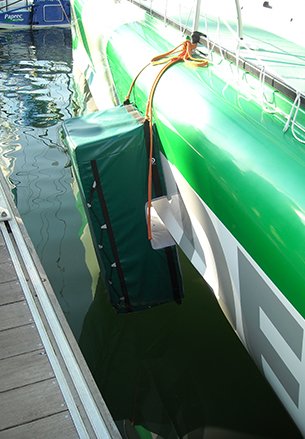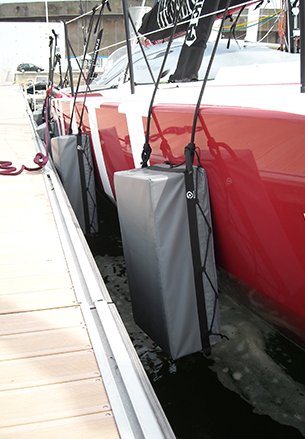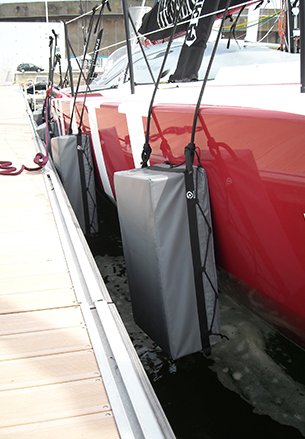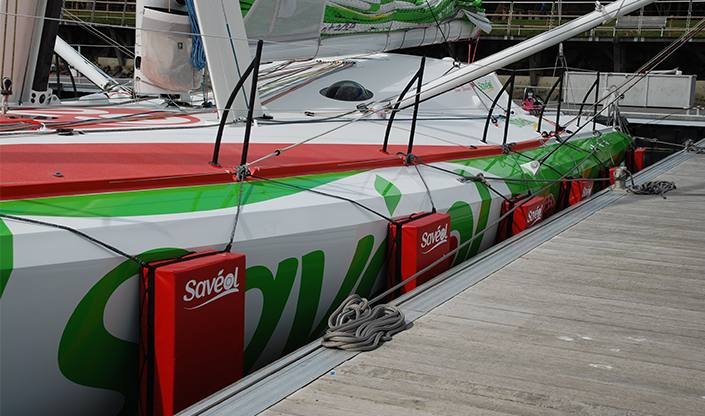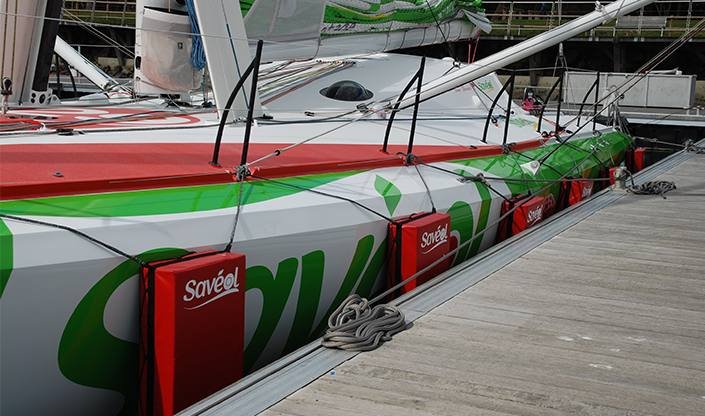 They offer effective protection of your hull against scrapes, impacts, punctures, seawater, fuel, UV light, etc. With a polyethylene foam core and a felt side for maximum protection with minimum volume. Use them in port for berthing especially when space between boats is tight.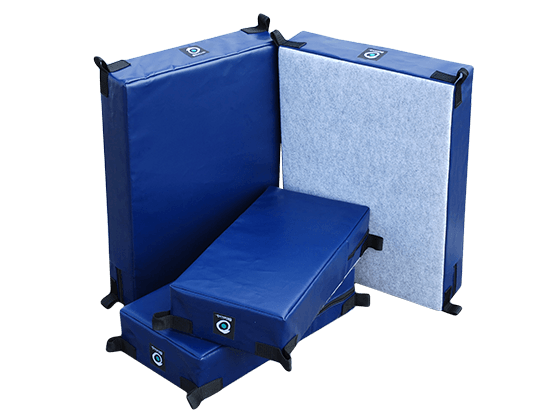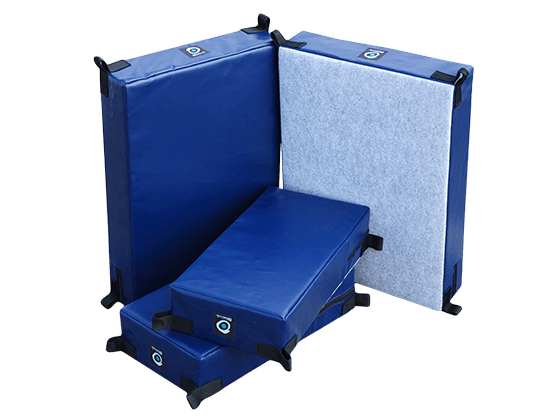 Easy to stow, they can also be used as steps or cushions when stowed on board.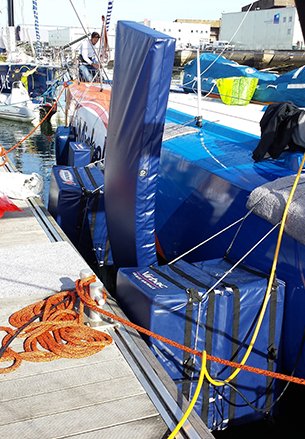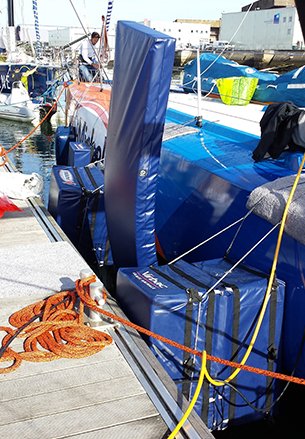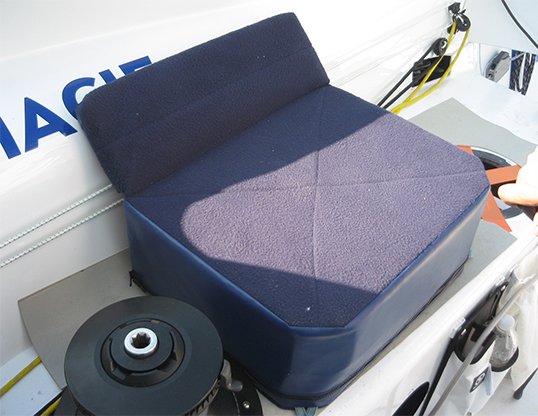 Our materials and know-how have also been put to use for protections and covers:
Pulleys
Furlers
Hooks
Lines
Moorings
Tensioners
These robust and ingenious protections are faithful to the Outils Océans DNA!