Dating from the creation of Outils Océans: At the time, the founder created his own version of a toolbox to carry with him during a sailing race around the world. This toolbox led to the creation of the "CO" range, an ingenious combination of a trunk and a bag.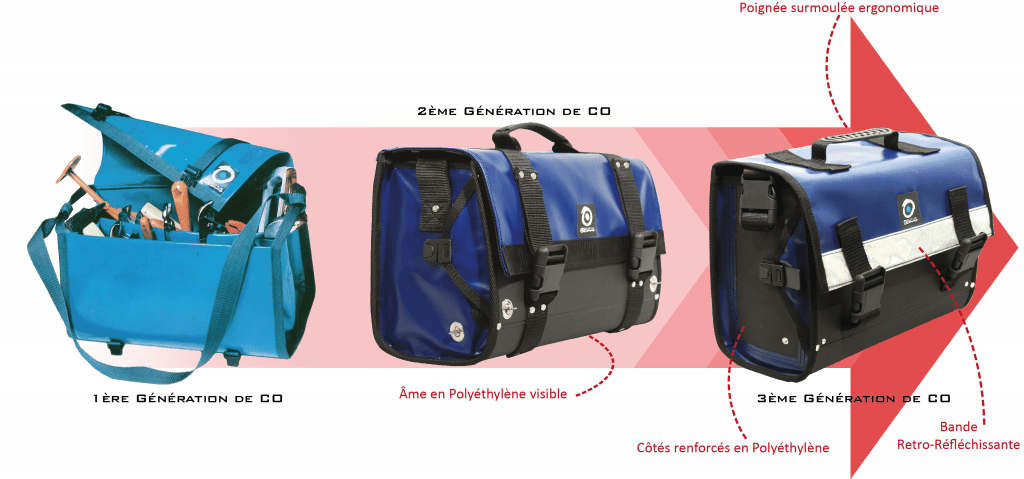 Our concept is based on a semi-rigid, shape memory frame. The materials used are sturdy and unbreakable. They can withstand acids, hydrocarbons, contamination, humidity, corrosion, large variations in temperature…
Robust materials and assembly make our bags long-lasting and ensure they meet sustainable development goals.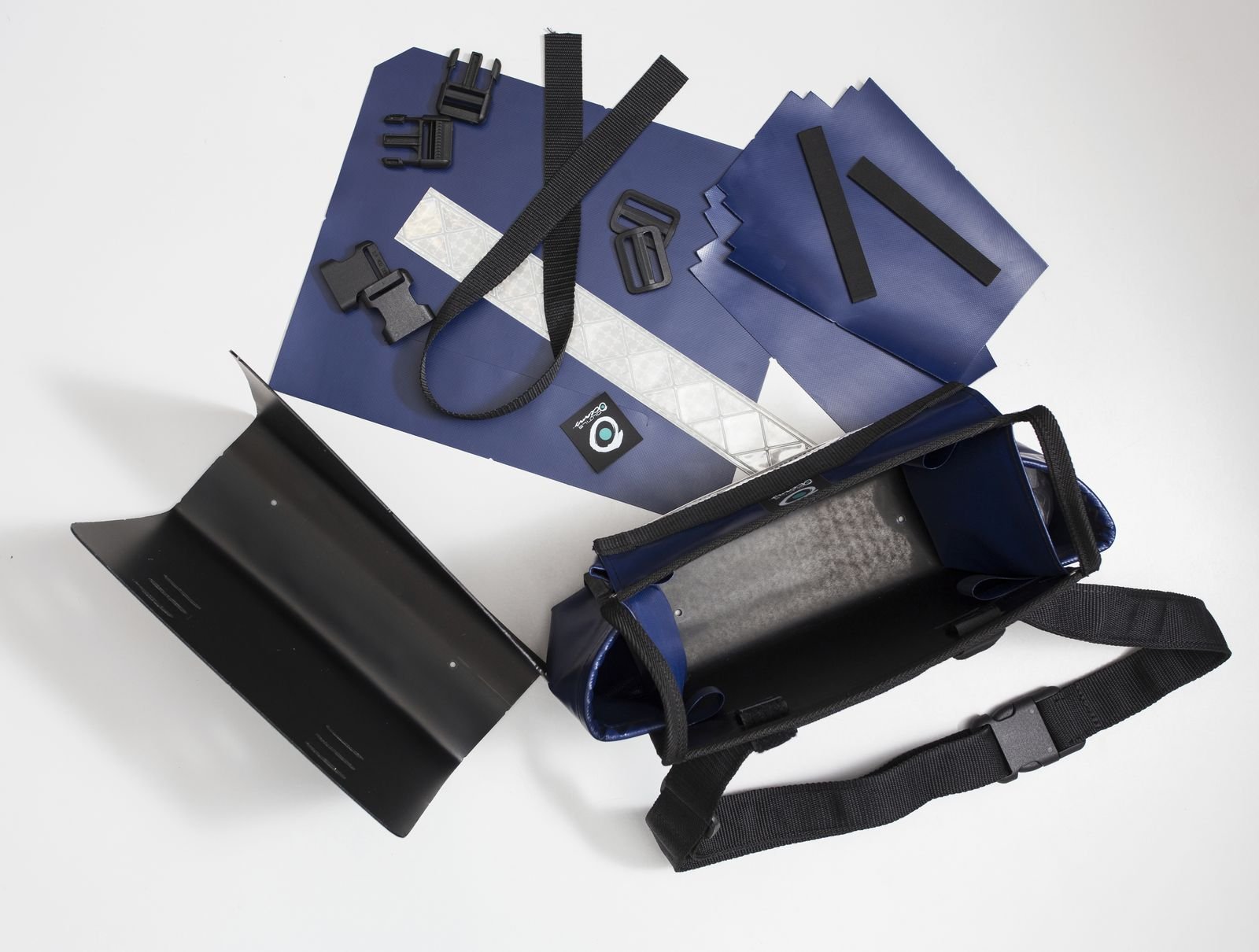 Our products are mainly made of synthetic fabrics (polyamide, polyester, polypropylene, polyethylene, etc.) that are recyclable and reusable to give life to other products. End-of-life disposal is designed into our bags and pouches.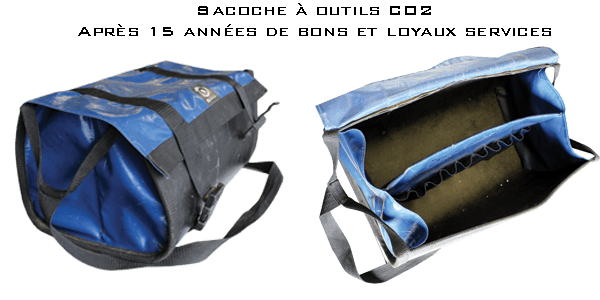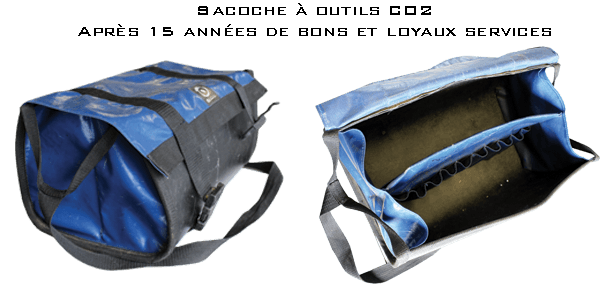 Products are guaranteed, including parts and labour. During the warranty, we will repair or replace any product whatever the cause of the return.
After the warranty, our workshop can maintain your bags in good condition, further extending their life. Word cloud: quality, resistant, unbreakable, rustproof, rotproof, functional, stackable, aesthetic, transportable everywhere.