The Mast Ladder – MagicMât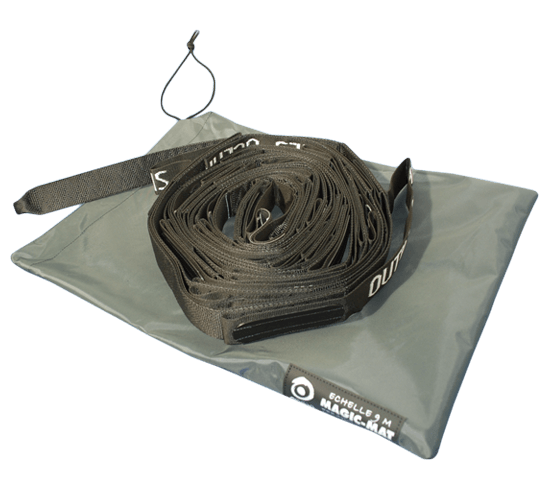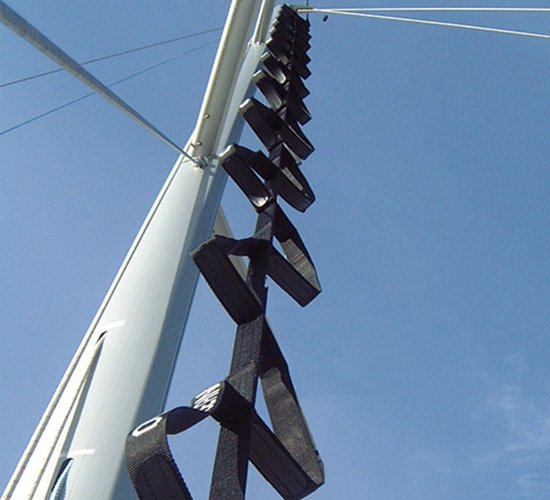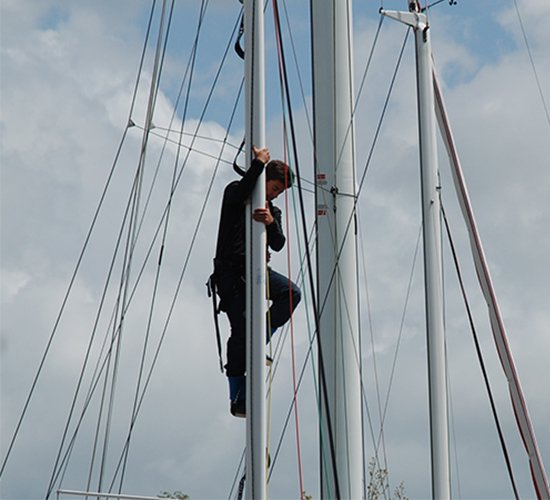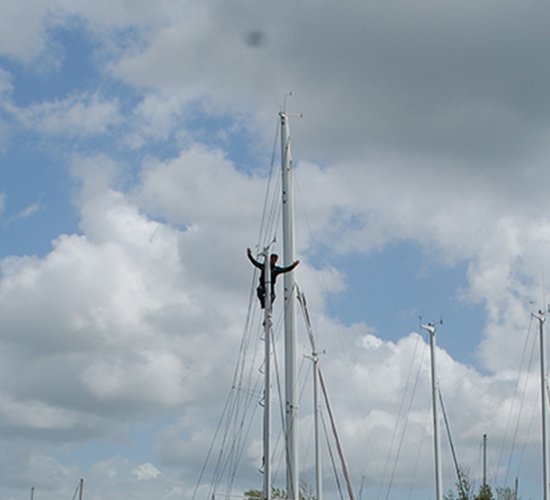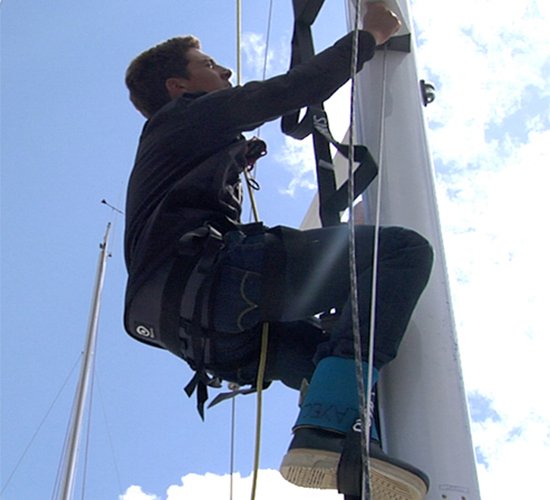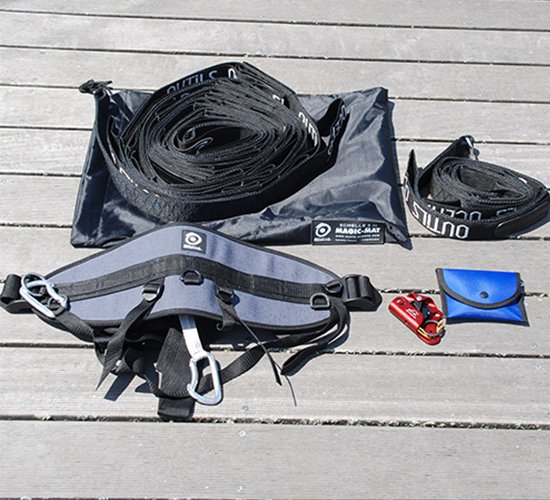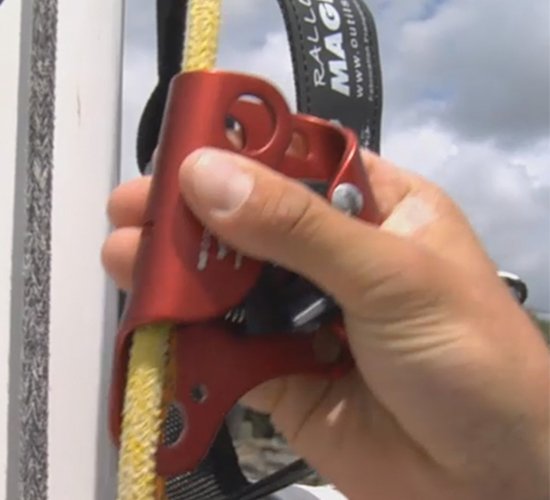 Features :
 Mast ladder, fixation by shackle on loop,
top of ladder with 2 parallele steps,
rungs of 5 cm wide for 15cm long, reinforced by a batten,
40 cm rungs spacing.
Materials :
 polyester weaving,
polyéthyléne reinforcement batten.
The Mast Ladder - MagicMât - 9m
Dimension: 900 cm
Weight: 3.64 Kg
The Mast Ladder - MagicMât - 7m
Dimension: 700 cm
Weight: 3.02 Kg
The Mast Ladder - MagicMât - 3m
Dimension: 300 cm
Weight: 1.27 Kg
Contact us for more information
The Magic Mast ladder is the easiest way to go aloft by yourself.
The alternating steps and the «platform» at the top,
renforced with polyethylene, provides comfort and safety.
The Magic Mast ladder is available in length of 3,7 or 9 meters
and comes in a large bag. It is designed to be extended (2,3 and 7
meters) and thus adapts to the height of your mast.
You can do all the work on your mast, change lights, work on
spreaders, set a weathervane, with the additionnal equipment :
work harness and fall protection.
Recommendations :
Hoist with the mainsail, spinnaker or genoa halyard.
Tension the halyard.
To climb : hands around the mast, feet against the mast, push your body against your feet, once to the right and once to the left and so on. This requires a slight rotation of the body arround the mast.
At the masthead, wedge your feet in the steps, your back is supported by the harness, and both your hands are free to work.
Your arms do not get tired as you're above your «work».