Closed rope bags- TS164020 / TS252010 / TS302515 / TS304015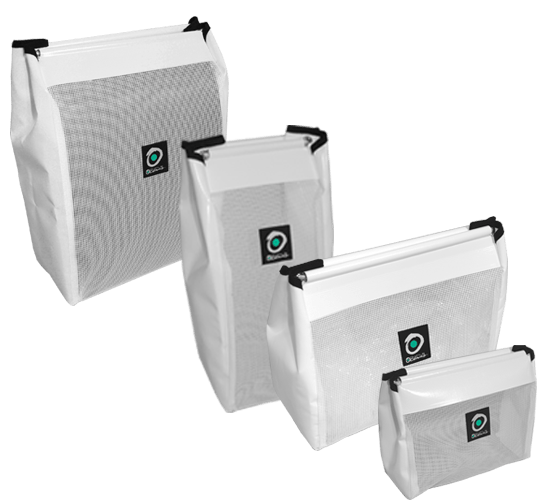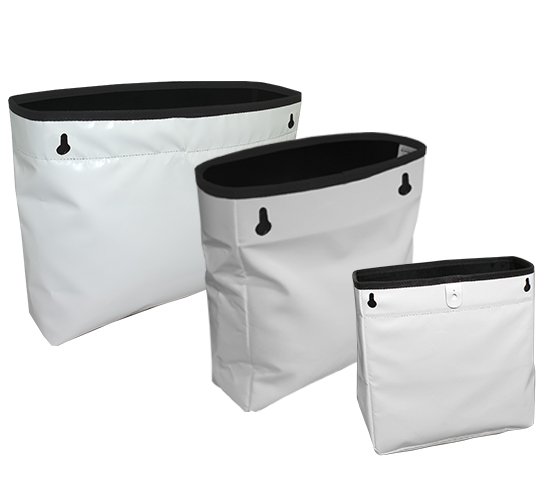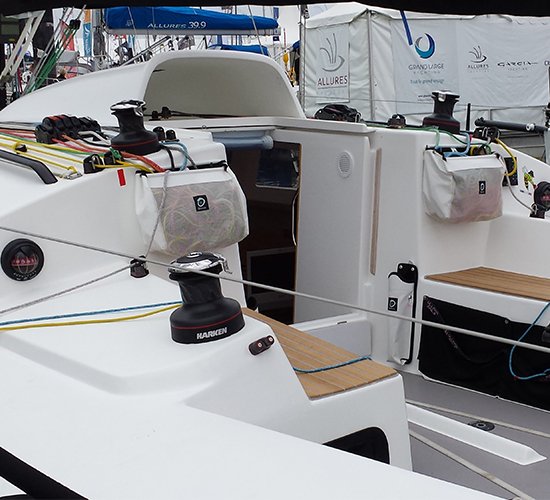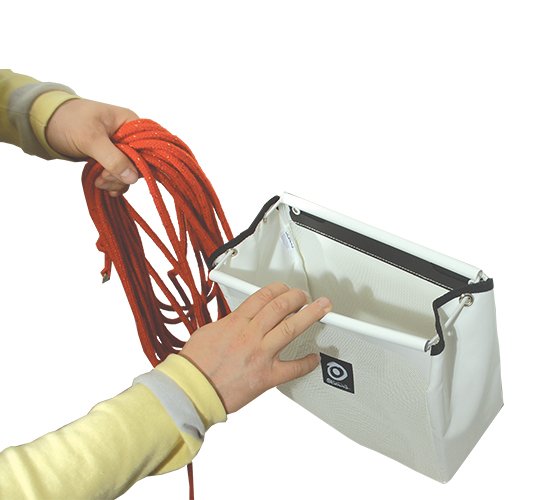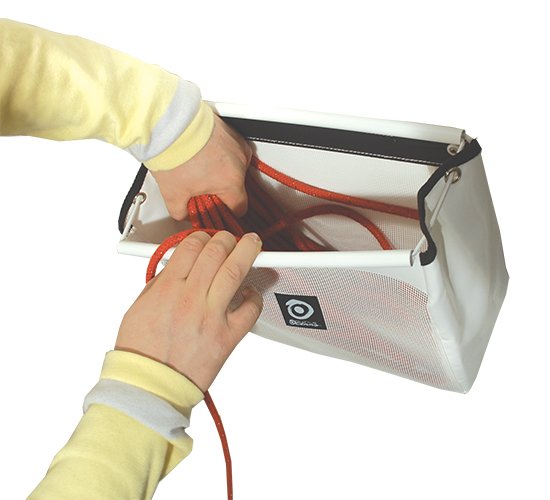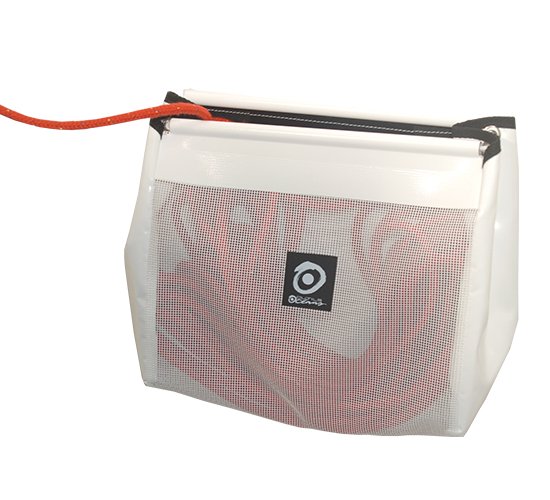 Features :
Designed to store coiled lines,
fast mushroom fixation system
Materials :
Body in polyester coated PVC mesh,,
Sides in 2 sided polyester coated PVC,
Marine grade bungee
reinforced with polyethylene 18/10.
Border in polypropylene webbing.
Capacity :
TS164020 : 60 m of rope Ø8mm
TS252010 : 25 m of rope Ø8mm
TS302515 : 50 m of rope Ø8mm
TS304015 : 75 m of rope Ø8mm
Contact us for more information
The closed rope bags have been developed to stow lines coiled.
Once the line is coiled, pull the front of the rope bag to open, slide the coil inside. The rope bag closes automatically.
No matter what the conditions are the line is always there. Pull, stow and let go. It's shut!
All the Outils Ocean rope bags have our quick fixation system, which allows for easy installation and removal.
TS164020 : Ideally placed at the mast base for storing halyards and reef lines.
TS252010 : Small, ideal for fixing on the boom.
TS302515 / TS304015 : Large size, perfect for the cockpit or inside the cabin.