Facing extension of Coronavirus Covid-19 crisis, Outils Océans takes exceptional measures.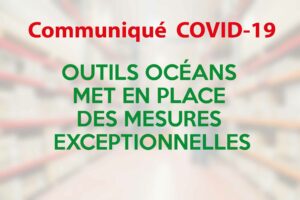 Facing a drastic drop in activity and the closure of many suppliers. We are therefore forced to temporarily suspend a large part of our services for an indefinite period:
Regarding the production and logistics activity:
The last orders scheduled for output this week and next week will be delivered.
Production will be stopped next week Tuesday 24/03 evening for an indefinite period.
For your orders of products in stock, your last orders must reach us on Monday 23/03 at 5 p.m. at the latest for a departure on Tuesday 24/03.
For online orders, orders will be recorded and planned but delivery may be delayed.
The active team remains mobilized to best meet your expectations.