Racing Water bottle holder – RMB,Racing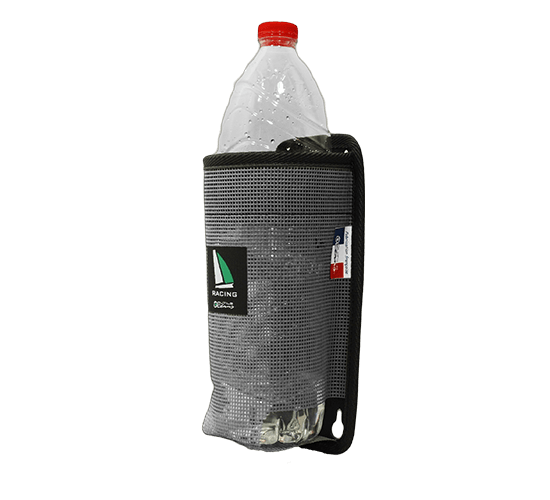 Features :
Reinforcement on opening,
Quick attach system.
Materials :
Body in polyester peforated coatde Pvc 2 sides,
 Reinforcement in polyethylene 18/10 ème,
Border in belt polypropylene (dark grey).
Bottom and back in openwork polyester coats PVC (precontraint grey)
Dimension: 10 × 25 × 10 cm
Weight: 0.12 Kg
Contact us for more information
Outils Oceans' water bottle holder has been designed in collaboration with professional offshore sailors. Placed close to the helm or in the cockpit, you always have your bottle at hand.