Racing Open Rope Bags – T161906,RB,Racing /T222508,Racing / T300110,Racing / T403110,Racing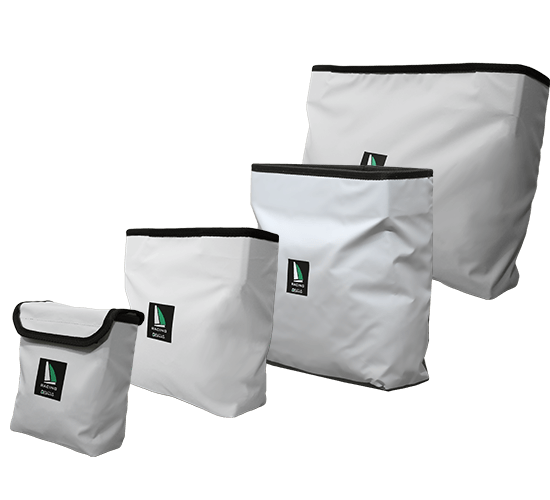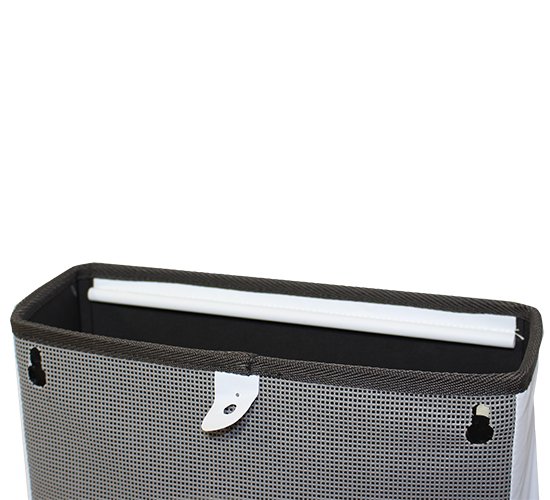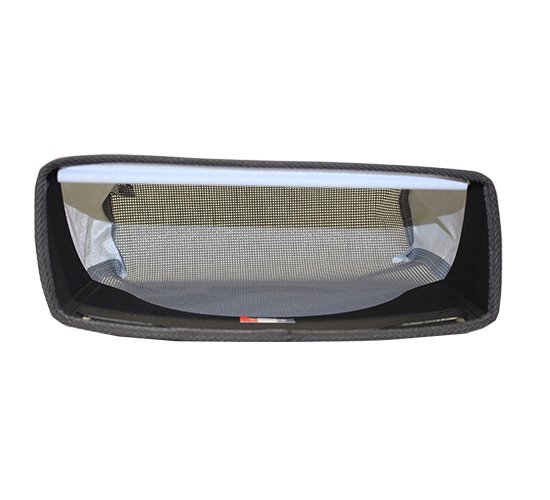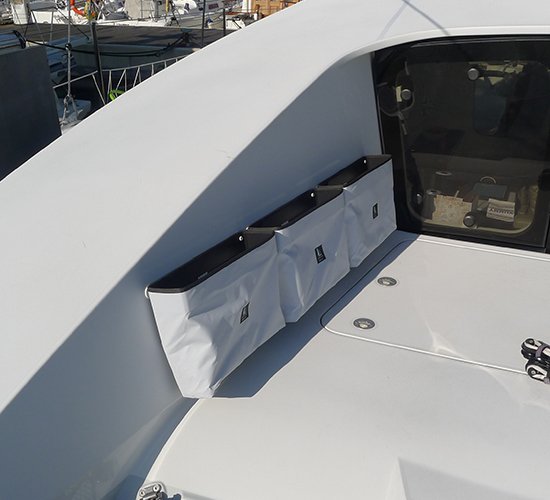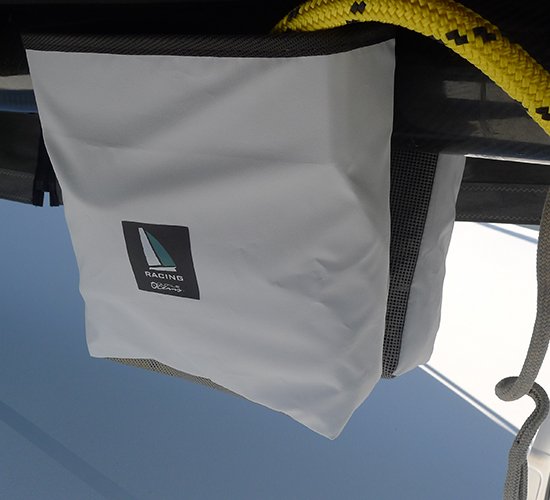 Features :
Reinforcement on opening,
Quick attach system
Materials :
Body in polyester endued PVC 2 face,
Bottom and back in openwork polyester coats PVC (precontraint grey),
Reinforcement in polyethylene 18/10 ème
Border in belt polypropylene (dark grey)
Capacity :
T161906 : 15m of rope 6mm
T222508 : 35

m of rope

8mm
T303110 : 75

m of rope

8mm
T403110 : 100

m of rope

8mm
Contact us for more information
Racing by Outils Oceans has been created to answer the call for lightweight sturdy rope bags and accessories. With a new design and material, our Racing rope bags are on average 20% lighter. They retain their shape and don't deform.
Solid and durable, they have been tested on the new Ultime trimarans and IMOCA Open 60s. Stylish new look in light grey and our reliable quick fixation system to insure easy installation and removal.
T161906 : Originalité du petit modèle avec son rabat velcro : protégez et organisez vos bouts mais aussi vos petits objets bord (lunettes, crème, clés, téléphone…)
T222508 : Elle est utilisée dans le cockpit ou au pied de mât pour ranger les drisses, les bosses de ris, bouteilles,…
T303110 T403110 : De grande taille, elles se fixent dans le cockpit de chaque côté de la descente pour y ranger les drisses du piano