Emergency Ladder – Magic Reboard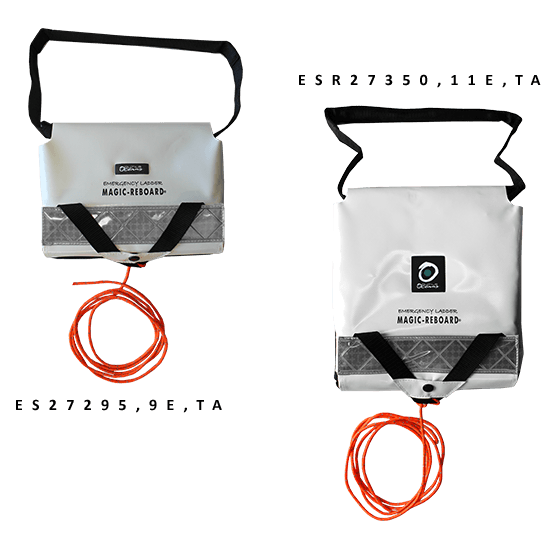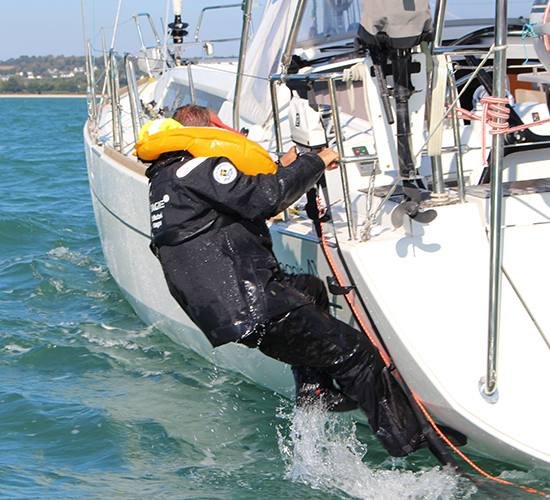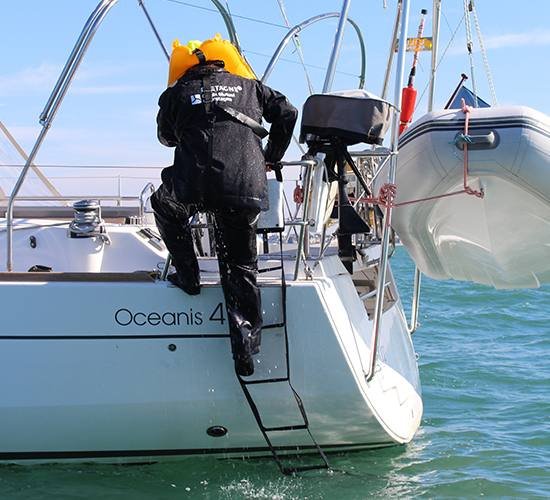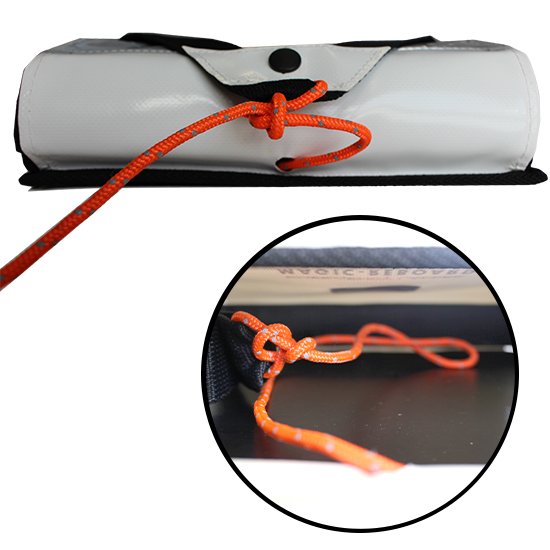 Features :
Installation by cow hitch around the stern rail
étui à ouverture béante,
box closed by flap and press studs
fluorescent band,
opening with small line,
ladder with 9 or 11 steps depending on model,
2nd floap at the back of the box closed by inox screw and nut.
Materials :
ladder in polyester weaving, semi-rigid or rigid reinforcement (depending on model) in polyethylen,
box in PVC coated polyester double sides,
back in polyethylene
binding in black polypropylene weaving
cord polyester
ES27295 : reinforcement in polyethylen 1.8 mm thickness
ESR27350 : rigid rungs made of 2 acrylic rings in a strap sheath
Contact us for more information
The Magic-Reboard is a rescue reboarding Ladder, easy to install and easy to use. It has been besigned to reboard unaided in complete security.
In conformity with the Norm EN/ISO 15085 and the European Directive 2013/53/ EU, it adapts to all types and sizes of boats. Easy to install, cow hitch the reboarding ladder around the stern rail.
Magic Reboard is available in two models :
Ref.ES27295,9E,TA : 9 flexible and consolidated steps
Ref.ESR27350,11E,TA : 11 rigid steps
FOR MORE SECURITY AND VISIBILITY:
A new reflective tape (SOLAS Norm)
The rope with reflective thread
and directly attached to the ladder to create an adequate lifeline allowing to hang on and get closer to the ladder when the boat is moving.
Recommendations :
The small line allows the ladder to be opened unaided from the water. The ladder unfolds automatically.
The length of the ladder is adapted for most boats on the market today. The steps of the ladder have been specially designed to sink in the water. In order to easily reboard there should be 2 steps in the water. Reboarding is facilitated with wide steps to allow both feet on the steps at the same time and a reasonable distance between the steps to make climbing easier.